Rohingyas a 'big burden' on Bangladesh: India can help, says PM Hasina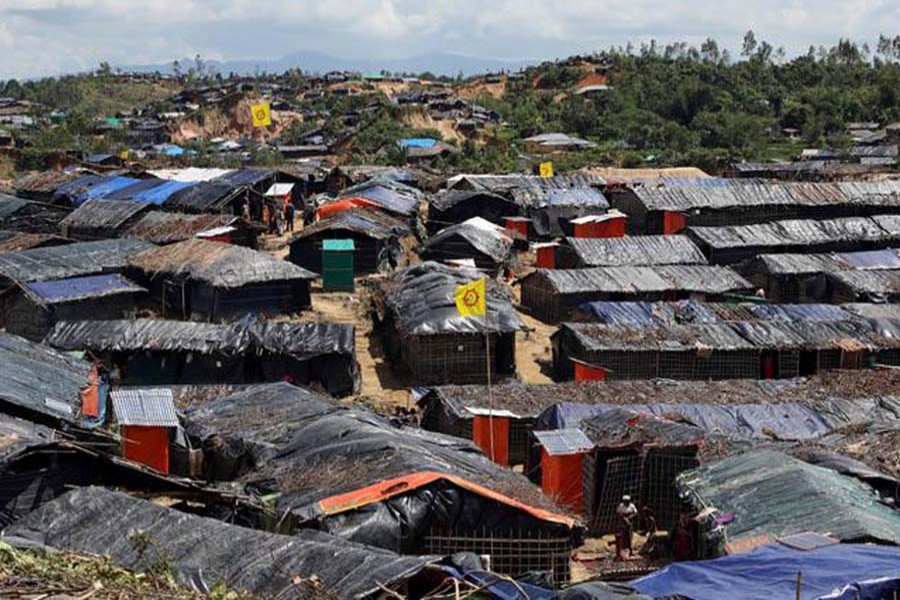 NEWS DESK
The Rohingyas are a "big burden" on Bangladesh, Prime Minister Sheikh Hasina said, and reached out to the international community to ensure their return to their homeland.
The PM said that Bangladesh had offered shelter to the Rohingyas when they were in dire need.
"But now, they should go back to their country. India as a neighbour can play a major role in it, I feel," Hasina said in an interview with Asian News International (ANI) ahead of her four-day state visit to India.
She said that the presence of lakhs of Rohingyas in Bangladesh had created challenges for her government.
"For us (Rohingyas are) a big burden. India is a big country… you can accommodate. But in our country… we have 1.1 million Rohingyas… We are consulting with the international community and also our neighbouring countries. They should also take some steps so that they can go back home," Hasina said.
The Bangladesh prime minister said that her government had tried to take care of the displaced community, keeping the humanitarian aspect in mind.
"…On humanitarian grounds, we give them shelter and provided everything. During the Covid-19 pandemic, we also vaccinated all the Rohingyas. But how long will they stay here? Due to the camps, there are negative impact on the environment… Some are engaging in drug trafficking and armed conflicts, trafficking women. Day by day it is increasing. The sooner they return home, the better for our country and also for Myanmar. We have been trying our best to pursue them, we're discussing with them and also the international community, like ASEAN and UN," Hasina said.
Bangladesh has been hosting over 1.1 million Rohingyas.
At the invitation of Indian Prime Minister Narendra Modi, his Bangladesh counterpart Prime Minister Sheikh Hasina will pay a visit to New Delhi from September 5-8.
Prime Minister Sheikh Hasina will visit India after three years since she last visited in 2019 before the Covid-19 pandemic broke out.