Rohingyas tell US delegation they want to return to Myanmar with rights, security ensured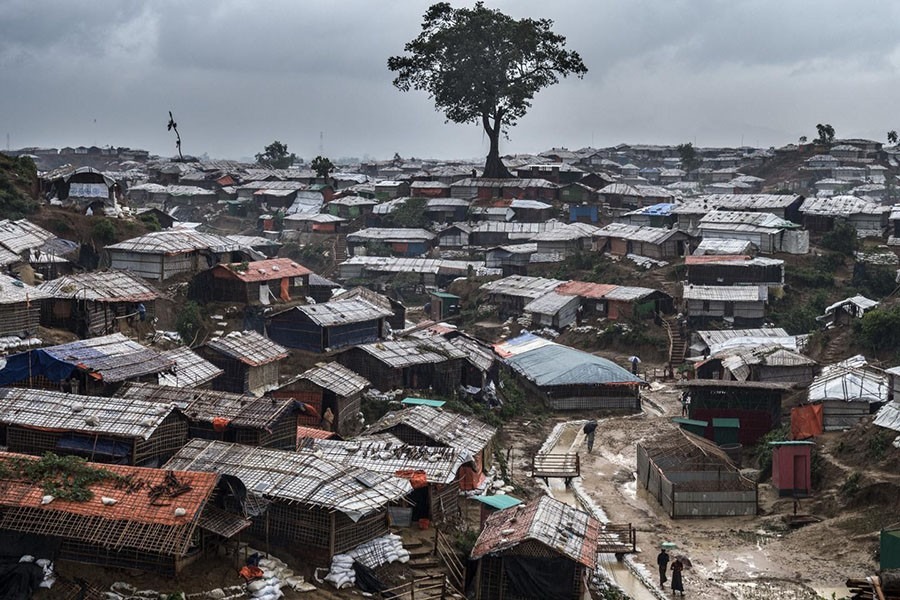 Rohingya refugees in Cox's Bazar have reiterated to a visiting US delegation that they wish to be repatriated and they want their rights and security to be ensured if and when they go back to Myanmar.
They voiced their demands at a views-exchange meeting with US Under Secretary for Civilian Security, Democracy and Human Rights Uzra Zeya and US Assistant Secretary of State for the Bureau of South and Central Asian Affairs Donald Lu.
The delegation led by Zeya arrived in Cox's Bazar at 9am on Wednesday on a special plane.
The Rohingyas told them they have now become a burden to Bangladesh and want to go back to their country as soon as possible. They also demanded justice for the genocide against Rohingyas in Myanmar.
Zeya supported the demands of the Rohingyas and requested them to be patient, telling them that the Myanmar army must be tried in the International Criminal Court and that the United States has been putting pressure on Myanmar so that the Rohingyas can return to their country with dignity, safety and rights.
The US delegation exchanged views with Rohingya representatives at camp no 11 while visiting the Ukhiya Rohingya camp in Cox's Bazar in the afternoon.
While inquiring about the existing problems in the refugee camps, the US team also heard about the expectations of the Rohingyas.
Zeya talked about Rohingya education programmes, their health protection, repatriation and security in the camps.
A total of 12 Rohingya men and 10 Rohingya women were present at the discussion.
On behalf of the Rohingya community, Arakan Rohingya Society for Peace and Human Rights (ARSPH) Chairman Master Zubair gave a request letter to Uzra Zeya.
The US delegation later visited the Rohingya Cultural Memorial Centre run by the International Organization for Migration (IOM) and the Safe Centre for Women and Girls run by UNFPA.
Later, they visited the E-Voucher Centre, a food supply company run by the United Nations World Food Program.
This high-profile US delegation also interacted with officials of almost all international organizations working in Cox's Bazar.
Zeya and Lu returned to Dhaka later in the day after discussions with the government's refugee relief and repatriation officials in Cox's Bazar.
They were accompanied by a 10-member delegation including US Ambassador to Bangladesh Peter Haas and Refugee Affairs Coordinator in South Asia MacKenzie Rowe on their visit to Cox's Bazar.