Training commander of Jamatul Ansar, 8 other militants arrested in Bandarban: RAB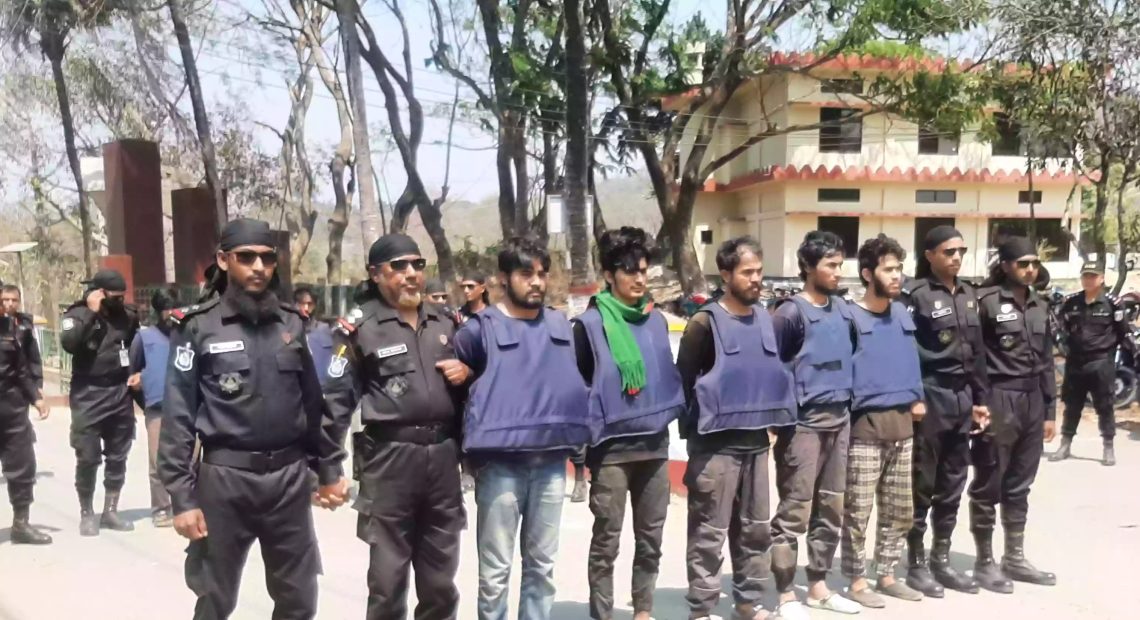 NEWS DESK
Nine members, including a training commander, of militant group Jamatul Ansar Fil Hindal Sharqiya have been arrested in a drive conducted by the Rapid Action Battalion (RAB) at Tongkaboti in sadar upazila of Bandarban.
Commander Khandaker Al Moin, director of Rab's legal and media wing, revealed the information while briefing the media on Monday (March 13, 2023).
Members of RAB 1, 11, and 15 conducted a joined drive and arrested them along with arms and explosives, he said.
The arrestees are training commander Didar Hossain alias Masum, Alamin Sardar, Sainun Raihan, Tahiyat Chowdhury alias Pavel, Md. Lokman Mia, Md. Imran Hossain, Md. Amir Hossain, Md. Ariful Rahman, and Shamim Mia.
With the new arrests, 68 members of the new militant outfit have been arrested so far, Al Moin said.
"Thirty-eight people were arrested from the Chattogram Hill Tracts, and two of them died," he said.
Seventeen members of armed separatist group Kuki-Chin National Front (KNF) have been arrested so far, he added.
The elite force also seized arms and explosives from the arrestees.
These arrests are not related to the attack on members of the army last Sunday, the RAB official said.