Two KNF members held with huge arms cache at Mizoram border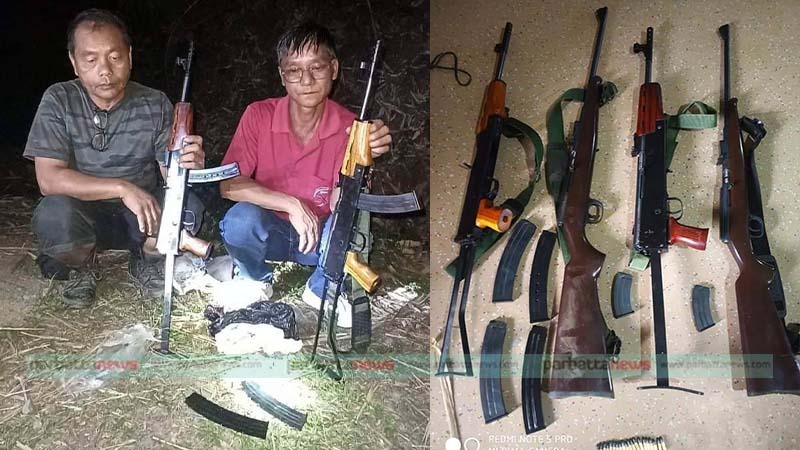 STAFF REPORTER
Police in India have arrested two members of the Kuki-Chin National Front (KNF) terrorist group and seized a large quantity of weapons and ammunition at the Mizoram border.
The arrest was made by the CID (SB) operation team of the Indian Police on May 4, at approximately 3:30 am.
On Wednesday (May 4) at around 3:30 am, the CID (SB) operation team of the Indian Police intercepted and searched a car (Bolero) pickup on the outskirts of Thenzaul.
They found two people in possession of a .32 caliber rifle with 4 magazines, a .22 caliber rifle with 2 magazines and 20 no. 22 ammunitions.
The suspects, Albert Hlaunchew Bom (54), hailing from Kiplei area of Bungtlang South,  and C. Rochungnunga (54) Bom, hailing from Mangzela Longtlai Council, were taken into custody.
They were allegedly delivering the weapons and ammunition to the KNF.
The Thenzaul PS Case No. is 15/2023 Dt. 4.5. 2023 u/s 3/25(1A)/25(1AA)/29 Arms Act r/w 34 IPC.
Further investigations are underway.
The Indian police have increased surveillance at the border.