UGC asks Cox's Bazar International University to stop admitting new students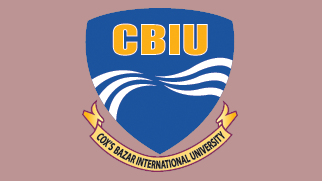 NEWS DESK
The University Grants Commission has asked the Cox's Bazar International University not to enroll any new students under its any programme labeling its existing campus as 'completely unfriendly to students'.
This decision will be in effect unless the existing campus is relocated complying with all the conditions needed for providing education to students, the UGC (University Grants Commission) said in a letter to the CBIU (Cox's Bazar International University) on Tuesday, May 17.
An official of the UGC briefed the media about this on Sunday, May 22.
According to the letter, a UGC investigation committee had recently visited the CBIU only to discover that the campus is now way friendly to students.
Classrooms are such that no natural light and air can enter there. Besides, the campus building is sited at one of the busiest intersections in the city where accidents often take place, the letter added.
Signed by the UGC's private university division director Md Omar Faruque, the letter noted that the campus should be properly relocated to a quiet place complying with its provisional certificate.
And for the construction of a permanent campus, at least two acres of non-hazardous, intact and non-liability land prescribed by law must be bought too, it further said and warns that otherwise the validity of that certificate will not be extended