UN expert demands accountability for Rohingya genocide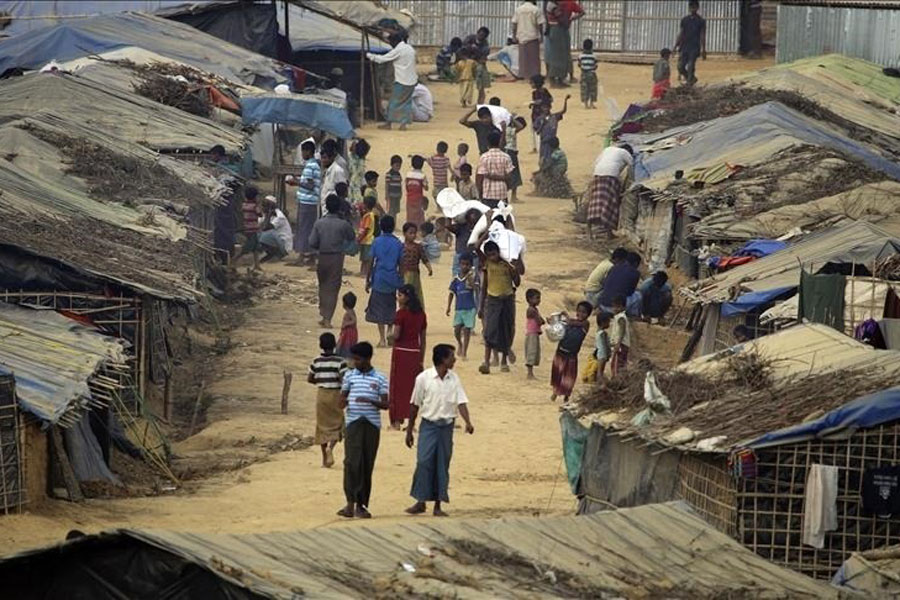 NEWS DESK
Marking the sixth anniversary of the Myanmar military's genocidal attacks against the Rohingya, a UN expert on Thursday called on world leaders to end the paralysis of indifference and take action to hold the architects and perpetrators of this violence to account.
"Min Aung Hlaing, who led the genocidal campaign, is now at the head of an illegal and illegitimate military junta that is attacking civilian populations throughout Myanmar. He must be brought to justice and be made to answer for his crimes," Tom Andrews, the UN special rapporteur on the situation of human rights in Myanmar said in a statement.
On 25 August 2017, the Myanmar military launched a massive offensive to drive the Rohingya people from their homeland in northern Rakhine State. In the weeks that followed, soldiers murdered, raped and tortured Rohingya civilians and burned Rohingya villages to the ground throughout the region.
More than 700,000 Rohingya fled for their lives across the border into Bangladesh.
Despite the military's claims that its "clearance operations" were directed at Rohingya militants and terrorists, Rohingya civilians were the primary targets of the military's brutal and unrelenting attacks.
Andrews said the attacks on the Rohingya six years ago likely constitute crimes against humanity and genocide, crimes that should shock the conscience of the world and spur international action.
"We cannot let another year go by without principled and decisive action to support justice and accountability for the Rohingya," he said.
The statement said the Rohingya deserve justice for the violence that uprooted them from their homeland, tore apart families, and left untold thousands dead and many more with scars and trauma that will haunt them for the rest of their lives.
While responsibility for the crimes against the Rohingya lies squarely with the Myanmar military, the international community has also failed its responsibility to the Rohingya.
After six years, the Security Council has not referred the situation in Myanmar to the International Criminal Court, despite the overwhelming evidence of atrocity crimes.
Some countries continue to sell weapons to the military that attacked and murdered the Rohingya is now turning its guns on civilian populations throughout the country.
Those nations that support human rights have failed to take coordinated actions necessary to deny the military junta of Myanmar what it requires to sustain its attacks – money, weapons, and legitimacy.