What sparked deadly ethnic clashes in India's Manipur?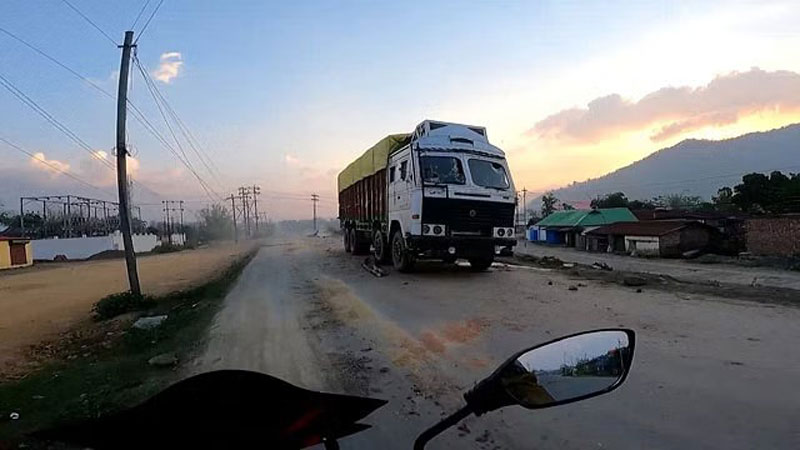 Thousands of security personnel maintained vigil in India's restive northeastern state of Manipur on Tuesday as a curfew was relaxed after days of rioting and ethnic clashes killed at least 60 people and displaced 35,000.
The violence in the state bordering Myanmar began on May 3 when tribal groups clashed with a non-tribal group, the ethnic majority Meitei, over economic benefits and quotas given to the tribes.
The trouble was quelled after New Delhi rushed thousands of paramilitary and army troops to the state of 3.2 million people.
HOW DID IT BEGIN?
On May 3, members of the Kuki and Naga tribes, who inhabit Manipur's hills and are regarded as Scheduled Tribes, or India's most disadvantaged groups, launched a protest against the possible extension of their benefits to the dominant Meiteis.
The Meitei have sought special benefits for more than a decade, but received a fillip last month after the Manipur High Court recommended the government should consider the demand and set a deadline of mid-May.
Meiteis account for half of Manipur's population and extending limited affirmative action quotas to them would mean they would get a share in education and government jobs reserved for Kukis and Nagas.
Meiteis have traditionally lived in Manipur's more prosperous valley region that makes up 10 percent of the state's area.
They have also had better access to employment and economic opportunities.
Nagas and Kukis live in the poorly developed hills.
The development imbalance favouring the valley over the hills has been a point of contention and rivalry between the ethnic groups.
WHAT WERE THE TRIGGERS?
The groups coexisted peacefully until unrelated events in recent months exposed old faultlines.
Manipur shares a nearly 400-km (250-mile) border with Myanmar and the coup there in 2021 pushed thousands of refugees into the Indian state.
Kukis share ethnic lineage with Myanmar's Chin tribe and Meiteis feared they would be outnumbered by the arrival of the refugees.
Separately, the state government in February launched a drive to evict tribal communities from forests in the hills, saying they had encroached on government land, sparking anger among tribal people that they were being forced out of their homes.
"It has been building up for a long time, in some ways unseen and some ways quite openly, but the government was not paying attention," said Pradip Phanjoubam, editor of the Imphal Review of Arts and Politics.