2 army soldiers killed, 2 officers injured in KNA terrorist attack in Bandarban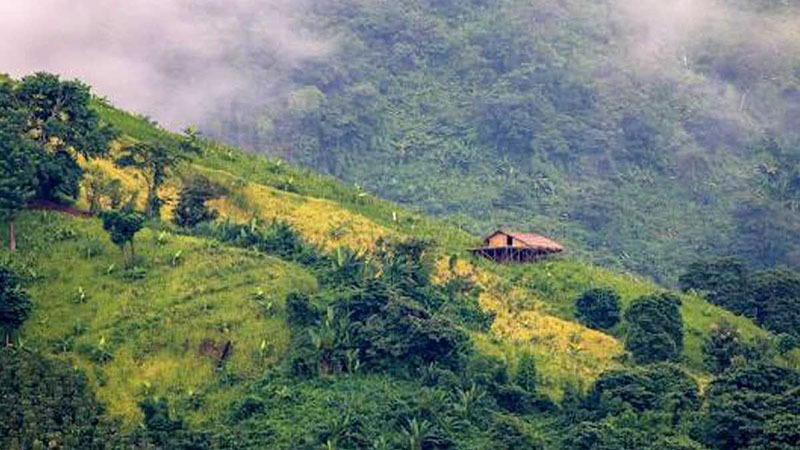 STAFF CORRESPONDENT
Two Army soldiers were killed and two officers were injured in an attack carried out by Kuki Chin National Army (KNA) terrorists in Bandarban's Ruma Upazila.
The incident occurred on Tuesday when a patrol team, led by Major Monowar of Sungsungpara Army Camp, encountered an Improvised Explosive Device (IED) blast and ambush firing near Jarulchharipara.
The Inter-Services Public Relations (ISPR) released a statement at 12:30 PM on Wednesday, confirming the details.
Based on intelligence about armed terrorists seeking refuge in the area under Sungsungpara army camp, the patrol team led by Major Monowar reached the water stream in Jarulchhari Para.
As soon as they reached there, they were suddenly targeted by KNA terrorists, who detonated the IED and opened fire at 1:55 PM, leaving four of them injured, two critically.
Helicopters were swiftly deployed to rescue the injured officers and soldiers, who were then transported to Chittagong CMH.
Tragically, two of the injured soldiers succumbed to their wounds during treatment.
The deceased soldiers have been identified as Touhidul Islam (20) and Altab Hossain (24) from the 28 Bir Camp. The two injured officers are currently receiving medical care at Chittagong CMH.
According to local sources, several KNA terrorists were also injured in the incident, but some managed to escape across the border into Myanmar.
As the operation against the terrorists is ongoing, further details are yet to be disclosed.
ISPR highlighted the recent surge in KNA terrorist activities in Ruma, Rowangchari, and Thanchi upazilas of Bandarban, aimed at destabilizing the region.
Expressing deep sorrow, the Army Chief mourned the untimely loss of the brave soldiers, who made the ultimate sacrifice for their country. He extended his heartfelt condolences to the bereaved families.