Bandarban diarrhea death toll 10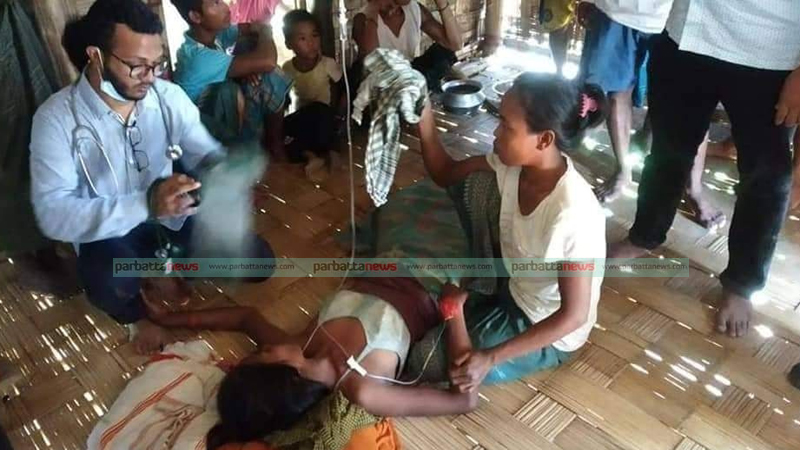 STAFF CORRESPONDENT, BANDARBAN
At least 10 people have died due to diarrhea in Bandarban, a hill district in Bangladesh, over the last six days.
Of them, nine died in the hill district's Thanchi upazila and the rest one in Alikadam.
Civil Surgeon Dr Niharanjan Nandi confirmed the diarrhea death toll on Thursday, June 16, 2022.
He said diarrhea breaks out in the remote parts of the district at the outset of every rainy season as dirt flows into water bodies and people drink water from there unbeknown to the contamination.
The diarrhea outbreak has increased in some neighbourhoods of Thanchi's remote Remakri Union this year, he said.
A medical team is working to bring the outbreak under the control and adequate medicines have also been dispatched, he said.
Thanchi Upazila Health and Family Welfare Officer Dr. Wahiduzzaman Murad said locals are suffering from waterborne diseases, including diarrhea, due to drinking of untreated water amid a severe shortage of potable water, in Remakri Union.
A 10-member medical team is on the ground to treat them, he said, adding that plans are afoot to set up a field hospital in the area within a couple of days.