'ARSA member' shot dead at Rohingya camp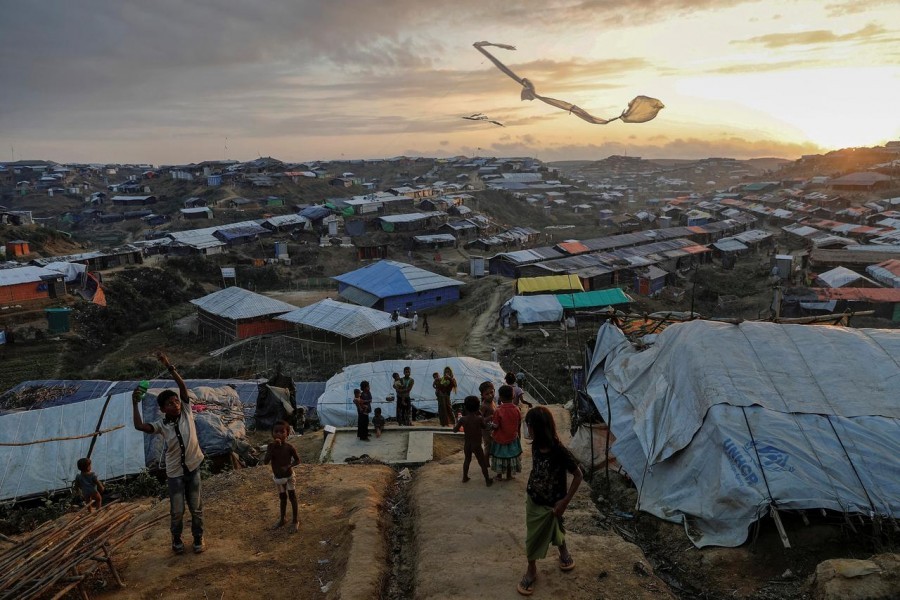 NEWS DESK
Criminals shot dead a member of the Arakan Rohingya Salvation Army in Ukhiya's Kutupalong camp on Wednesday night, said police.
Md Selim, 30, a resident of B-3/2 block of the camp, was killed over establishing supremacy between two Rohingya gangs, according to police.
Naimul Hoque, commander of Armed Police Battalion-14(APBn-14) in Cox's Bazar, said members of Munna gang shot Selim, a member of ARSA group, around 11:30pm on Wednesday.
On information, police rescued bullet-hit Selim and rushed him to a hospital, he said, adding that doctors declared him dead around 3:00am on Thursday.
The body was handed over to the Ukhiya police, he said.
"We are trying to arrest those responsible for the killing. Additional police have been deployed at the camp to avert any untoward situation," the commander added.
Contacted, Sheikh Mohammad Ali, officer-in-charge of Ukhiya Police Station, said Selim's body was sent to Cox's Bazar Sadar Hospital morgue for an autopsy.
Filing of a case in this connection is underway, he added.
The issue of ARSA's presence in the country has widely been discussed as Rohingyas and experts believe there are members of the insurgent group in the camps.
However, the government has always maintained that this group does not exist in Bangladesh and that some criminals might have falsely identified themselves as ARSA operatives to intimidate the refugees.
On June 13, police submitted a charge sheet to a Cox's Bazar court implicating 29 Rohingyas in the grisly murder of Mohib Ullah, the chairman of the Arakan Rohingya Society for Peace and Human Rights. He was shot dead at the Kutupalong camp on September 29 last year.
Soon after the murder, Mohib's brother Habib Ullah alleged that Myanmar's banned outfit ARSA, locally known as Al-Yakin, was behind the killing.
On March 6, members of APBn-14 arrested the chief commander of ARSA's Ulama Branch from a Rohingya camp. Police said the ARSA leader, identifying himself as Zakaria, 55, issued a fatwa (decree) for the assassination of Mohib.