62 Rohingyas listed for resettlement in US initially: Momen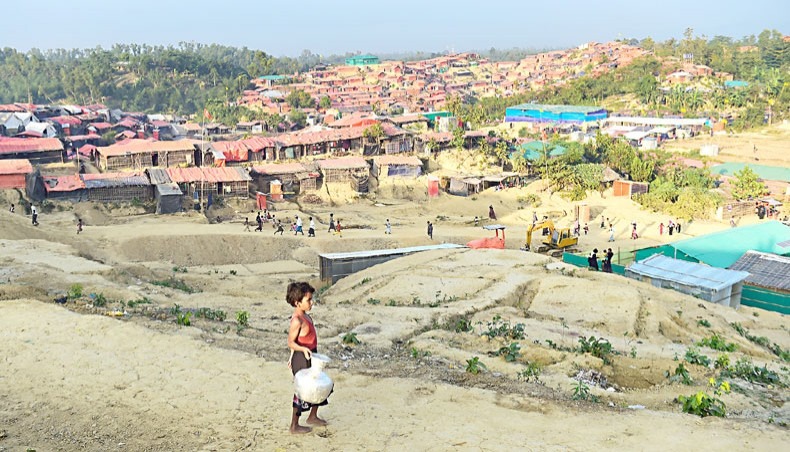 NEWS DESK
Foreign minister AK Abdul Momen on Tuesday (Dec 7, 2022) said that 62 forcibly displaced Rohingyas were primarily listed for resettlement in the United States and a small batch of them was likely to be flown to the country on December 8, 2022.
He said that he had earlier requested his US counterpart to resettle at least one lakh Rohingyas as Bangladesh was hosting over 11 lakh forcibly displaced people of Myanmar since the 2017 influx amid the military crackdown on the ethnic community in Rakhine State.
Momen said this after a meeting with the visiting US assistant secretary for the Bureau of Population, Refugees and Migration, Julieta Valls Noyes, at the ministry.
He said the US was expected to relocate annually 300–800 Rohingyas to their land.
Julieta said that the United States supports voluntary, dignified and sustainable repatriation of Rohingyas, a solution Rohingyas as well as international communities wanted.
That has not been possible and until it is possible, an additional solution is needed, she told reporters emerging from the meeting.
'We are proud to support the resettlement of the most vulnerable Rohingyas in our country,' Julieta said.
Without giving any specific number and date, she said the third country resettlement in the United States would begin soon.
She said that the Rohingya crisis had become protracted due to genocide by the regime in Myanmar and a comprehensive approach was necessary to resolve the crisis.
She said that they had worked with the United Nations High Commissioner for Refugees to identify the most vulnerable Rohingyas for resettlement in third countries.
Before that, outgoing ambassador of Japan to Bangladesh Ito Naoki had a farewell meeting with the foreign minister at the ministry.
Momen appreciated ambassador Naoki's efforts and contributions in further strengthening Bangladesh-Japan bilateral relations.
Both sides also cordially exchanged views on various issues of mutual interest, including Japanese development assistance for the socio-economic advancement of Bangladesh, human resources development in Bangladesh with Japanese manufacturing skills and work culture, free and open Indo-Pacific, Rohingya repatriation, cooperation in different multilateral forums including in the United Nations, according to a foreign ministry release.
Momen said he had already requested Japan to relocate one lakh Rohingyas to the country.
Ito Naoki said that they were working on it.