Accused of 6 murders, Arsa member Lalu arrested in Ukhiya Rohingya camp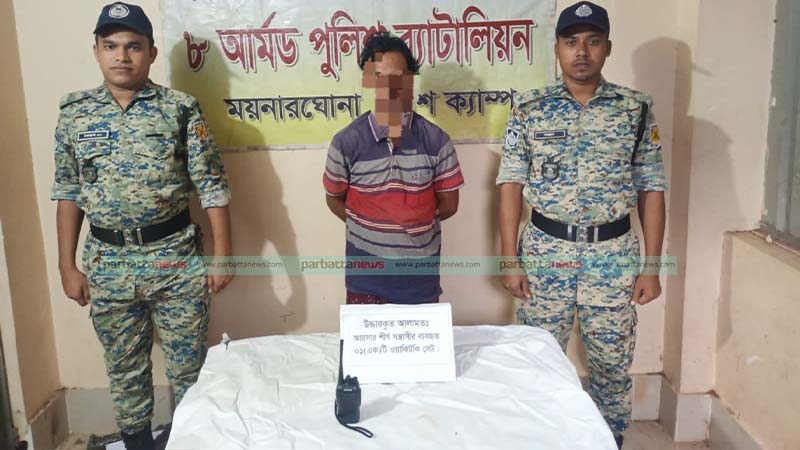 The Armed Police Battalion (APBn) has arrested Arsa's top terrorist Sabbir Ahmad alias Lalu, accused in the case of "6 sensational murders" in Rohingya camp in Ukhiya, Cox's Bazar.
Lalu was arrested from the block M-19 of Rohingya camp number 18 Maynarghona of Palongkhali Union of Ukhiya Upazila on Sunday midnight, said the captain of 8 APBn Md Aamir Zafar.
Arrested Sabbir Ahmed alias Lalu, 30, is the son of Abdul Motalib of Maynarghona 18 Rohingya camp in Palongkhali union of Ukhiya upazila.
APBn reported that the arrested Sabbir Ahmad alias Lalu is a top commander of Myanmar's armed group Arakan Rohingya Salvation Army (Arsa). He is accused in a case regarding six murders in Ukhiya Rohingya camp. More than six cases have been filed against him in Ukhiya police station for various crimes including murder, weapons, drugs and extortion.
On the night of 22 October 2021, six people were killed in an armed attack on Darul Ulum Nadwatul Ulama Al Islamia madrasa in the Rohingya camp of Ukhiya upazila. Law enforcement agencies and Rohingyas have been blaming Arsa terrorists for this incident.