After 86 hours, fire finally put out in Ctg depot: Army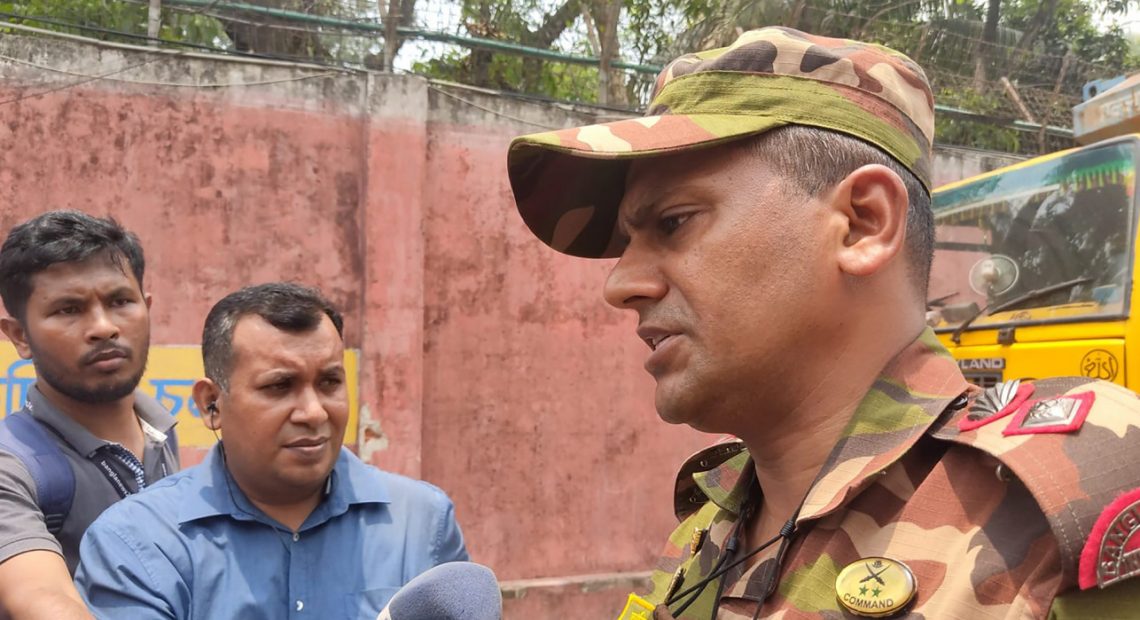 NEWS DESK
After 86 hours, the devastating fire at BM Container Depot in Chattogram's Sitakunda has finally been doused, said Lt Col Ariful Islam, commander of the 18th Brigade of Bangladesh Army's 24th Infantry Division.
He confirmed the development to journalists today (June 8, 2022).
The fire was completely extinguished around 12pm. There are no flames anywhere in the depot, Lt Col Ariful said.
The fire came under control 60 hours after it broke out, the Army official said yesterday (June 7, 2022) noon.
"It's just the smoke coming out. As soon as water hits the garment products in the containers, smoke is coming out. We visited the entire depot and did not find any more bodies," he said.
"You saw a shed and many containers burnt down in the depot. Using cranes, we're removing those. It's impossible to say right now if there's anything else underneath it," he added.
"There were around 4,400 containers in the depot. Initially, we came to know that 400 containers were destroyed," he also said.
"Army personnel joined in fire extinguishing operations since Sunday morning (June 05, 2022). The fire was brought below the danger level in 24 hours and brought under control in 48 hours," Lt Col Ariful said.