Another 155 Rohingyas relocated to Bhasanchar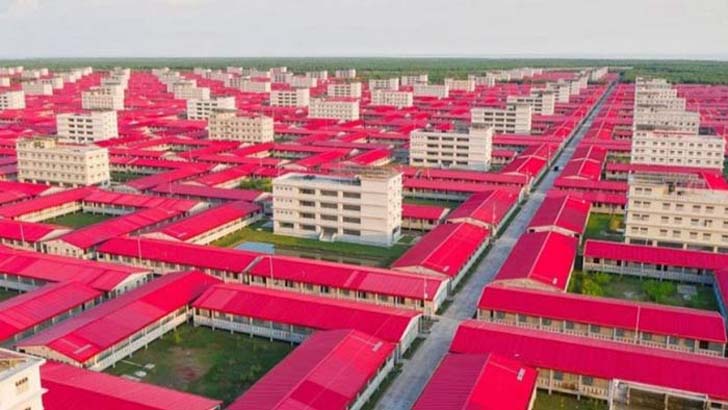 NEWS DESK
Another 155 Rohingya individuals – 42 men, 58 women, and 55 children – have relocated from Cox's Bazar to Bhasanchar, an island situated under Noakhali's Hatia upazila.
They reached Bhasanchar on Sunday afternoon.
With the latest, the number of Rohingya residents in the Bhasanchar shelter now stands at 32,435.
According to Bhasanchar Police Station and Rohingya Camp sources, the Bangladesh Navy, under the supervision of the National Security Intelligence Agency (NSI), facilitated the transfer of 914 Rohingyas from Cox's Bazar to Bhasanchar via the Banauja Tuna, Banauja Whale, and Banauja Penguin ships. Among them, 155 Rohingyas from 45 families voluntarily opted to settle in Bhasanchar, while the remaining 759 Rohingyas returned to Bhasanchar after visiting Cox's Bazar.
Officer-in-Charge of Bhasanchar Police Station Humayun Kabir said the police were present with the Rohingya individuals from their arrival in Chittagong until they were safely transported to their to their respective clusters.