Security is being strengthened on Myanmar border to check drug intrusion: Home Minister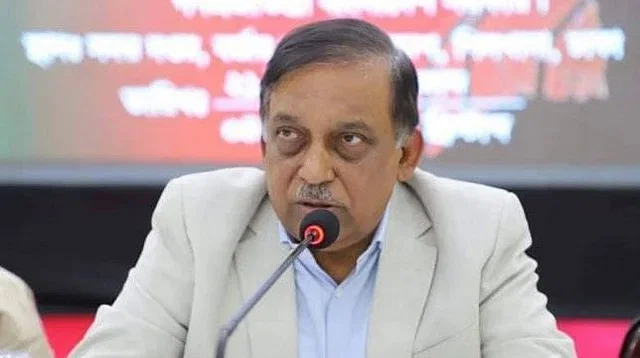 Home Minister Asaduzzaman Khan Kamal today (May 23) said security is being strengthened along the Myanmar border to prevent drug intrusion.
"We are strengthening security along the Myanmar border so that drugs cannot enter our country," he told journalists after a meeting of the 'National Committee on Coordination, Management and Law and Order of Forcefully Displaced Myanmar Citizens' at his ministry conference room here.
The minister said bloodshed is taking place in the Rohingya camps and evil efforts of the Rohingyas are increasing.
The meeting decided that patrols, check posts, and intelligence surveillance of the law enforcement agencies will be strengthened so that the Rohingya terrorists cannot carry out any kind of mischief inside the camps, he said.
Kamal said the drive against drugs will be conducted on the basis of specific information. "We will take measures so that no one from Arsa or the Arakan Army can enter the Rohingya camps," he added.
He said a massive operation will be conducted to recover drugs and weapons in the Rohingya camps.
The BGB (Border Guard Bangladesh) will be instructed to be more alert in the border areas, he said, adding that the BGB will be strengthened at the Myanmar border so that new Myanmar citizens cannot enter Bangladesh."
The minister said that the discussion was held here to speed up the ongoing diplomatic efforts to return the Rohingyas to their home country.
Mentioning that fishermen from Bangladesh and Myanmar catch fish in the Naf River, he asked, in the previous meeting, to bring Bangladesh fishermen's boats under registration.
Replying to a question, he said, "We will not allow any drug dealing in the Rohingya camps in any way. We will make arrangements so that there is no more bloodshed."