Army detains UPDF activist in Rangamati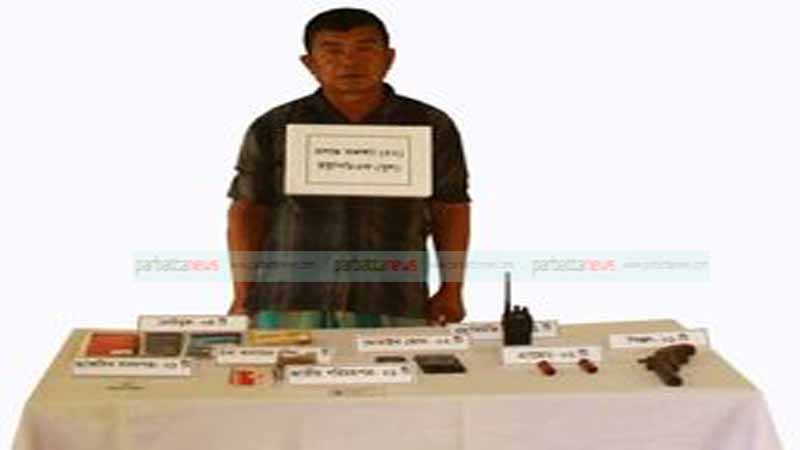 Naniarchar Correspondent:
Bangladesh army has detained an activist of the United People's Democratic Front or UPDF (Prasit) from Guichhari under Kharikakkhang in Rangamati's Naniarchar Zone.
The arrested was identified as Prashanto Tanchangya, 52, son of late Chiranjib Tanchangya, hailing from Guichhari.
On a tip-off, according to army sources, a special army team from Naniarchar Zone raided the house of Prashanto Tanchangya in the early morning of Friday.
During the raid, they detained him and recovered one pistol, two ammunitions, one walkie-talkie set, two collection books, four notebooks, one smartphone and one button phone from his house.
After preliminary interrogation, he was taken to Rangamati Sadar Police Station, as Kharikakkhang falls under there.
The arrested UPDF (Prasit) activist had been involved in different kinds of criminal activities, including murder and extortion, army sources say.
Naniarchar Police Station's Officer-in-Charge Sujan Howlader says Kharikakkhang falls under Rangamati Sadar Police Station and so this issue rests with them.
Rangamati's Additional Superintendent of Police (Crime) Mahmuda Begum says she has been informed of detaining somebody with a firearm at Kharikakkhang under Naniarchar Zone.