Army distributes Eid gifts to 100 people in Rangamati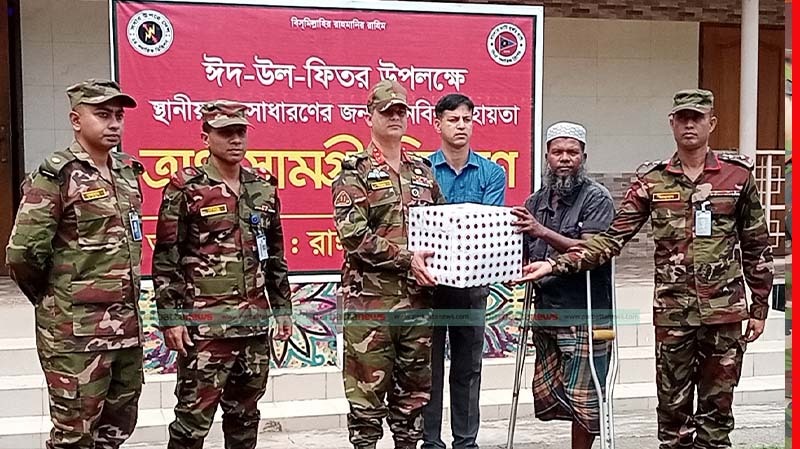 STAFF CORRESPONDENT, RANGAMATI
The Rangamati Region of the army has distributed Eid gifts to 100 people in Rangamati district.
On Tuesday (April 18) morning, Region Commander Brigadier General Imtaz Uddin, NDC, PSC, distributed the gifts on the premises of the Region Office in the hill district.
During the distribution, he said that the Bangladesh Army is committed to working together for the country's progress, regardless of race, caste, or religion.
Saying that this gift distribution is a small effort towards that goal, the region commander pledged to continue such service activities in the future as well.
The Eid gifts, provided by the Rangamati Region, were four packets of semai (vermicelli), 1 kg of sugar, 250 grams of milk, 2 kg of rice, 2 kg of dal, 2 liters of oil, 2 kg of potatoes, 1 kg of onion, 1 kg of garlic, 1 kg of salt, spices worth Tk 100, and 2 kg of chicken.
Other army officers were present during the distribution.