Army man killed, 2 others hurt as KNA members open fire in Bandarban: ISPR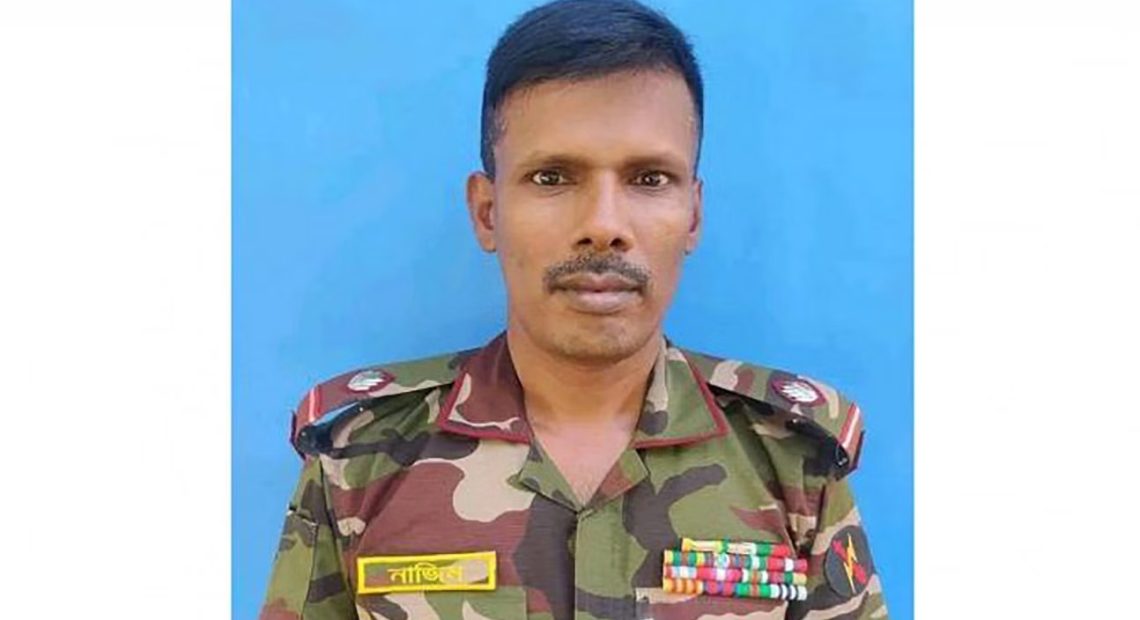 NEWS DESK
An army man was killed and two others were injured after armed members of Kuki-Chin National Army (KNA) opened fire on the army personnel in Bandarban yesterday (March 12), the Inter Services Public Relations (ISPR) said in a press release today.
The deceased was identified as Nazim Uddin, a master warrant officer. Two others injured are being treated at a hospital.
The KNA criminals opened fire around 1:00pm on army personnel tasked with providing security to a free health campaign, supervised by Bangladesh Army, for mothers and children in remote hilly areas on the occasion of Independence Day and National Children's Day, said the ISPR release.
Nazim died of bullet wounds on the spot.
He had been serving Bangladesh Army for the last 30 years with utmost honesty, dedication and professionalism, it added.
Army chief Gen SM Shafiuddin Ahmed offered his deepest condolences to the family members of the slain army man.