Army Zone in Khagrachari initiates relief distribution for flood-affected individuals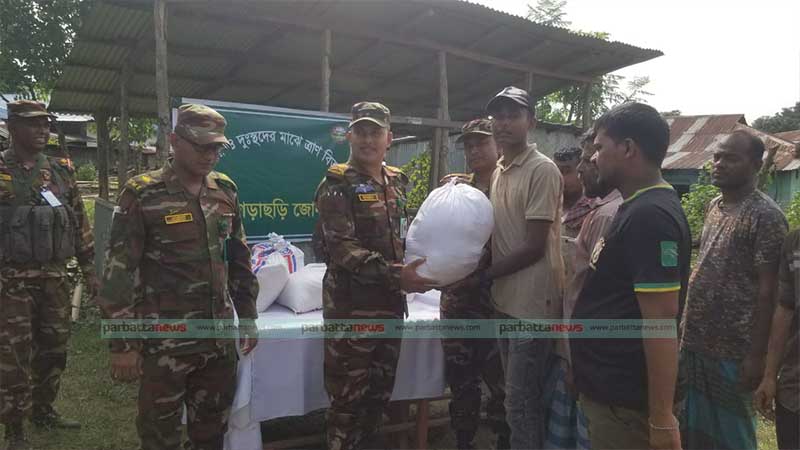 KHAGRACHHARI CORRESPONDENT
In light of the ongoing heavy rains leading to floods, landslides, and other natural calamities across the country, certain regions of Khagrachari have also been inundated, causing hardship for the local populace. To address this crisis, the Khagrachari Zone has undertaken an initiative to provide relief to the affected and vulnerable residents.
In line with this effort, relief supplies were disseminated to 100 affected and needy families in the South Mehdibagh area today (August 9) at approximately 2:30 pm.
The distribution event saw the presence of Khagrachari Zone Commander, Lieutenant Colonel Abul Hasnat.
During the distribution process, the zone commander highlighted that heavy rainfall and landslides over the past few days had led to flooding in some areas. In response, the Khagrachari Zone launched relief distribution efforts targeting affected and vulnerable families within these inundated regions. The relief provisions were sourced from a portion of the ration allocated for army personnel serving in the Khagrachari zone. The commander also affirmed the continuation of such endeavors in the future, underscoring the commitment to stand alongside the people of Khagrachari through this ongoing effort.