Army's 10th Infantry Division takes action in flood response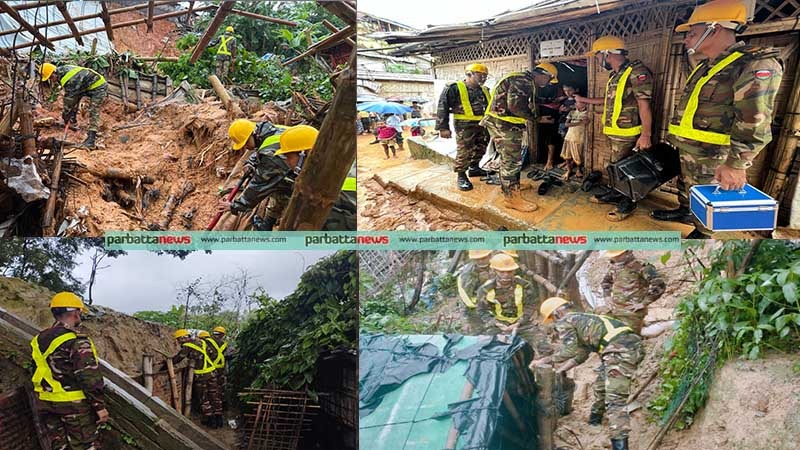 STAFF REPORTER
The members of Bangladesh Army's 10th Infantry Division have been deployed to aid flood victims in Lohagara and Satkania upazilas of Chittagong, as well as in Cox's Bazar district.
These dedicated army personnel are tirelessly engaged in rescuing individuals stranded in floodwaters, while also distributing essential supplies such as food, clean water, and medical assistance to those affected.
The army's rescue team is persistently conducting operations to manage the ongoing disaster, particularly in the camps housing forcibly displaced Myanmar citizens.
The 10th Infantry Division of the Bangladesh Army has been actively involved in rescuing flood-affected individuals across various upazilas in Cox's Bazar and Chittagong. They are efficiently relocating people to shelters, providing medical aid, distributing relief materials, offering clean water, and supplying water purification medicines.
In addition to establishing a control room, the 10th Infantry Division is maintaining constant communication with Cox's Bazar district administration and other relevant agencies. Around-the-clock rescue and medical teams remain on standby for immediate response.