Bangladesh reiterates call for Rohingya repatriation on Myanmar Independence Day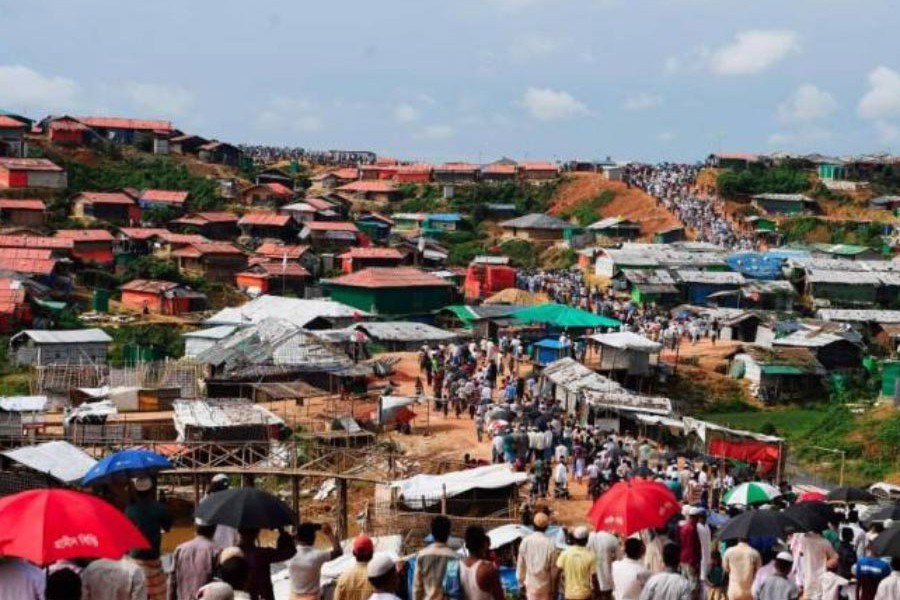 Bangladesh has reiterated its call for the repatriation of Rohingyas to their homeland Myanmar in a safe and sustainable manner.
"Bangladesh hopes to be relieved from the colossal burden of sheltering displaced Myanmar residents through arranging their long pending safe, dignified, voluntary, and sustainable repatriation to their homeland," said the Ministry of Foreign Affairs.
Bangladesh is now hosting over 1.1 million Rohingyas in Cox's Bazar and Bhasan Char.
As a next-door and friendly neighbour, Bangladesh has been committed to developing an amicable relationship with Myanmar, the ministry said.
On the occasion of the diamond jubilee of the independence of the Republic of the Union of Myanmar, the people of Bangladesh extended warm greetings and felicitations to the people of Myanmar and wish them inclusive peace and prosperity.
In a message marking the day, the United States said the military regime in Myanmar must end its violence, release those unjustly detained, and allow unhindered humanitarian access.
The military regime must recognize the desire of the people for a genuine and inclusive democracy in Myanmar, the US said.
On behalf of the United States of America, US Secretary of State Anthony Blinken reaffirmed the country's commitment to the people of Myanmar as they mark the 75th anniversary of Myanmar's independence on January 4.