Bangladesh rejects US congressmen's suggestion to assimilate Rohingyas: Momen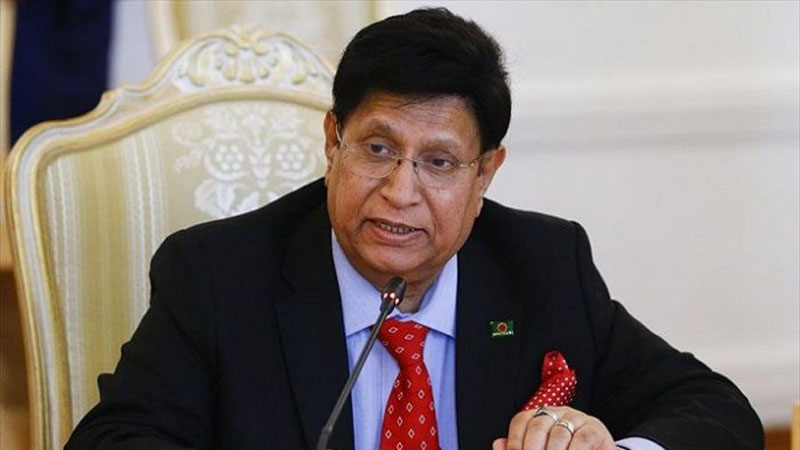 Foreign Minister Dr AK Abdul Momen said Bangladesh has declined the proposal put forth by US congressmen Ed Case and Richard McCormick to assimilate the Rohingya population by providing them with skills and education.
"We said no [to them]. We said Bangladesh is one of the most densely populated countries. We do not need citizens from other countries," Momen told reporters at the Ministry of Foreign Affairs while responding to a question today (16 August).
Momen said Rohingyas should go back to their country of origin for a better life. "The US can take some of the Rohingyas," he suggested.
The US said they would take Rohingyas but they did not, the foreign minister said.
Momen said that Western countries may have the perception that Bangladesh Bangladesh is inclined to absorb Rohingya refugees since they are living here.
"Repatriation is the priority. The US should make efforts for their return to Myanmar," he said, adding that Myanmar is not Bangladesh's enemy, but they have some problems.
Earlier, the foreign minister said Myanmar is willing to take back Rohingyas but some foreign governments and international organisations are not supporting their repatriation at this moment.
"They [international community] think it will not be wise to send the Rohingyas back to Myanmar until democracy is restored there," he told a group of reporters at the Ministry of Foreign Affairs on 2 August.
Momen said they think there is a need for positive approach from all stakeholders who are working on the Rohingya issue to begin repatriation.
The foreign minister said Rohingyas are willing to return, and the Myanmar government is also willing to take them back.