BGB-BSF flag meeting held at Maitri Bridge on Ramgarh Border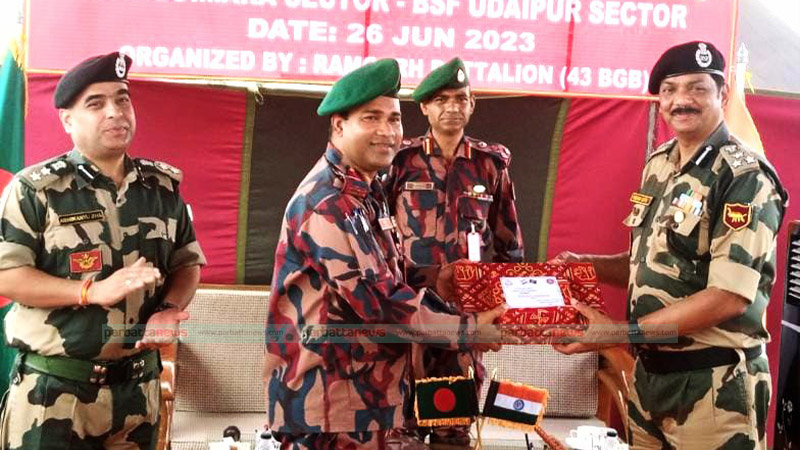 STAFF CORRESPONDENT, RAMGARH
A flag meeting took place at the Maitri Bridge-1, located at the Ramgarh border in Khagrachari, between the Sector Commanders of the Border Guard Bangladesh (BGB) and the Indian Border Guard Force (BSF).
The meeting, organized by Ramgarh 43 BGB, was held on Monday (June 26) from 10:00 am to 12:00 pm.
Guimaras Sector Commander BA Colonel SF Morshed Sarwar, AFWC, PSC led the meeting on behalf of BGB, while BSF Sector Commander Shri Shekhar Gupta represented the Indian side.
During the meeting, discussions were held on various topics including the prevention of border crimes such as smuggling and illegal crossings.
Both sides agreed to cooperate and conduct joint patrolling to curb these crimes.
Furthermore, they agreed to maintain a peaceful environment along the border.
Captain Lt. Colonel Md. Abu Bakr Siddique Saimum from 43 BGB stated that the meeting took place in a sincere and cordial atmosphere.
Although there was no predetermined agenda, the discussions mainly focused on promoting mutual cooperation to combat border crimes, including smuggling and illegal border crossings, as well as ensuring a peaceful border environment, he said.