BRAC employee arrested for allegedly supplying arms to Rohingya camp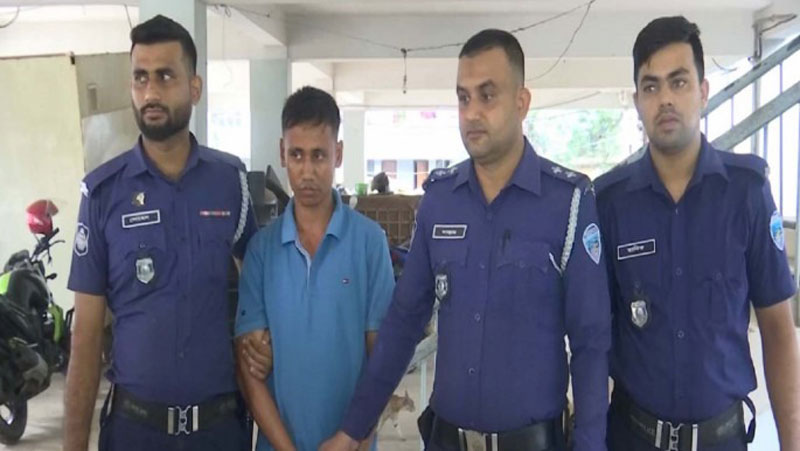 NEWS DESK
Police have arrested a BRAC employee for his alleged involvement in supplying arms to the Rohingya camp in Ukhiya upazila of Cox's Bazar.
The non-governmental development organisation has confirmed the matter to The Business Standard via an email.
"We are aware of the arrest of a BRAC project staff in Cox's Bazar. We have discontinued the project staff's contract with immediate effect. We will fully cooperate with the law enforcement agencies," it said.
Arif Ullah, 25, was arrested from the Bakkhali River jetty-6 on Monday night while he was carrying two locally made LG guns destined for the Rohingya camp in Ukhiya, Md Mizanur Rahman, additional superintendent of police in the Cox's Bazar circle, said during a press conference at Cox's Bazar Model Thana on Tuesday.
Arif Ullah, a resident of the Panirchhara area in the Hoanak union of Maheshkhali upazila, had been employed by BRAC as a field-level worker in the Rohingya camp for the last two years.
"Arif Ullah had been delivering weapons to Rohingya terrorists for a long time. The police had made multiple unsuccessful attempts to apprehend him," said Mizanur Rahman.
During preliminary interrogation, Arif admitted to supplying weapons to the Rohingya camps, said Mizanur Rahman.
"He was selling weapons to Rohingyas at a high price, having procured them from Maheshkhali. As an NGO worker, he was able to conduct these activities without raising suspicions."
The process of sending Arif Ullah to court by filing a case under the relevant law is currently underway, Mizanur Rahman added.