Cox's Bazar voter update list: Rohingyas sneaking in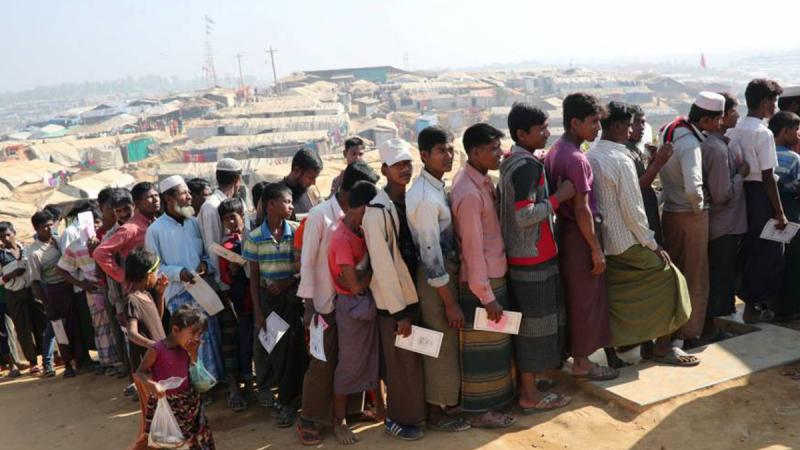 STAFF CORRESPONDENT, COX'S BAZAR
Allegations have it that Rohingyas are enrolling as voters in collusion with local public representatives in Cox's Bazar.
Under the ongoing voter update programme in the district, they are enrolling as voters, locals allege.
For enrolling as a voter, one needs many documents and Rohingyas are collecting them through bribing local public representatives, they add.
To enroll as voters in Bangladesh, one must become a citizen of Bangladesh, while Rohingyas are not – they are from Myanmar.
And so, by changing their names, names of parents and even addresses, Rohingyas are getting into the voter list, locals and officials say.
Locals have cried out against those who are colluding with Rohingyas in becoming voters, which is illegal.
Earlier on Tuesday noon, a Rohingya man was caught red-handed while trying to be photographed at Cox's Bazar Sadar Election Office in order to enroll as a voter.
The Rohingya man was identified as Abdul Manik, son of late Shamsul Alam, a resident of village Para, Islampur Ward No 6 of Eidgaon upazila of the district. He is a CNG-run autorickshaw driver by profession.
Election Officer Shimul Sharma says he seized the voter enrolment form of the Rohingya man and other documents soon after receiving a complaint about this.
The Rohingya man was trying to enroll as a voter under the name Nur Hossain, he says.
After a detailed investigation into this, legal action will be taken against him, the election officer says.
He wonders how the Rohingya man was able to get so many documents needed for becoming a voter and had them certified by all people, including public representatives.
Asked, local Union Parishad member Shahab Uddin says, "We do not sign any document unless one shows one's smart card or ID card.
"There is no question of abetting Rohingyas in becoming voters. Anyone who commits fraud must be punished."
Local Union Parishad Chairman Abul Kalam appreciated this correspondent for reporting on this issue.