Denmark's Crown Princess Mary visits Rohingya camp in Cox's Bazar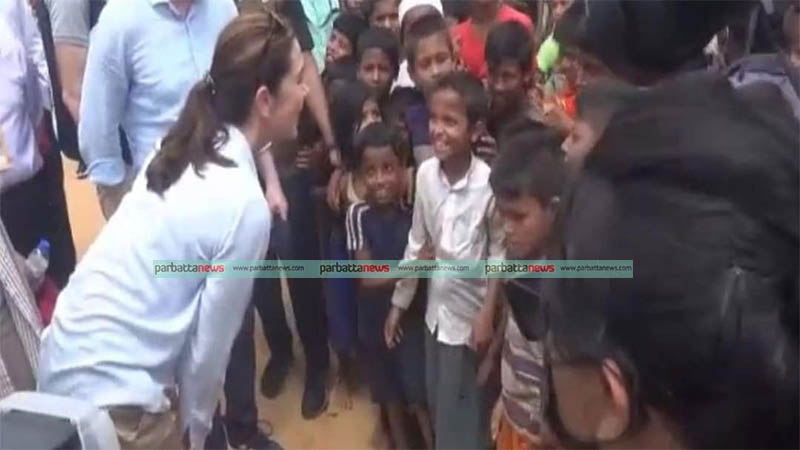 Ukhiya Correspondent:
Crown Princess of Denmark Mary Elizabeth visited a Rohingya camp at Ukhiya in Cox's Bazar on Tuesday.
She talked to Rohingyas and inquired about them, particularly their living conditions at the camp.
On Tuesday morning (April 26), Princess Mary arrived at the Kutupalong Rohingya Camp.
She first visited the Camp No 5.
And then the princess went to the Camp No 6 and the Camp No 7, and went around different activities conducted by the Danish Refugee Council.
During the visit, alongside inspecting a tree plantation programme to protect the environment at the camp, she took part in a tree plantation.
Moreover, she held talks with officials from different international organizations, the Refugee Relief and Repatriation Commission and the Government of Bangladesh.
During the talks, she asked about the humanitarian activities at the camp.
As well as visiting the Rohingya camp, officials of the foreign ministry said, the princess visited different activities conducted by the Danish Refugee Council at Ukhiya's Rajapalong Union.
On the first day of her three-day visit, they said, after meeting Prime Minister Sheikh Hasina at the Ganabhaban in Dhaka, the princess reached Cox's Bazar by air on Monday afternoon.
She is scheduled to travel to Satkhira on Wednesday morning.