FOLLOW-UP: 1 killed, 1 injured in Bandarban tribal gun battle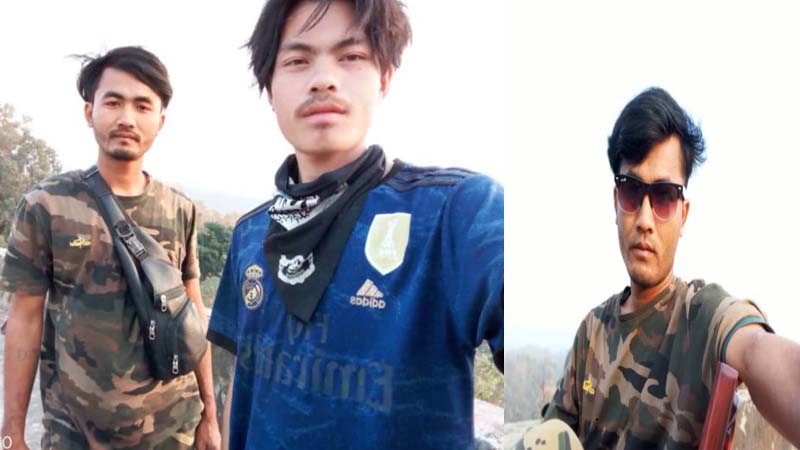 STAFF REPORTER
A gun battle occurred between two local tribal armed groups in the Mualpi neighborhood of the Paindu Union of Ruma Upazila in Bandarban on Tuesday, April 25, which started at around 5 am and continued until noon.
The United People's Democratic Front (UPDF-Democratic) and the Kuki-Chin National Front (KNF) were the groups involved in the clash, according to the police and locals.
The shelling continued until noon, and as a result of the incident, one KNF member, Pano Bom, was killed, and one UPDF-Democratic member, Niron Chakma, was injured and reportedly received first aid at a Bandarban hospital.
After the battle, the KNF is said to have lost control of the Mualapi neighborhood and retreated towards the border.
Ruma Police Station's Officer-in-Charge Md. Alamgir Hossain said, "I have come to know from the locals that there is a clash between the UPDF-Democratic and the KNF."
Meanwhile, a gun battle also took place between the KNF and JSS Santu groups in the Gangachra area of Barathli Union on Wednesday morning.
There were reports of heavy casualties, but none have been confirmed from either side.
According to sources, the KNF members were escaping towards the border following clashes with the UPDF-Democratic in the Mualapi Para area of Paindu Union early on Tuesday morning.
At that time, the commando group of JSS was stationed on Gangachara. The KNF members escaped in the night and entered the Gangachara area, leading to a massive gun battle between them.