Gaza death toll from Israeli airstrikes climbs to 5,087: Health Ministry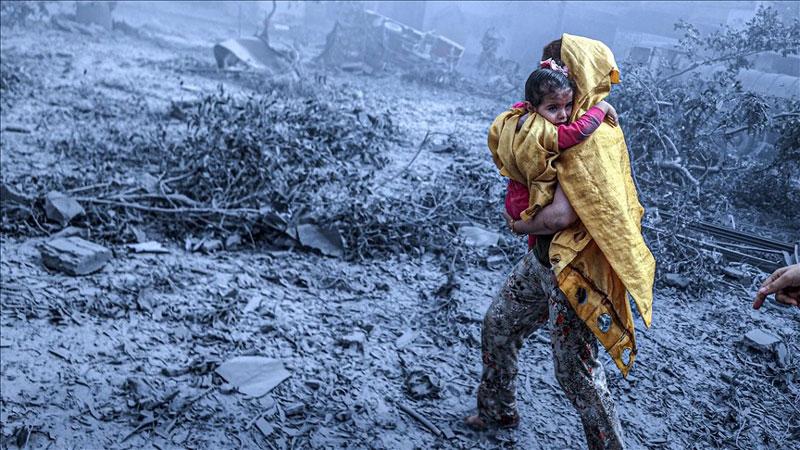 The Palestinian death toll from ongoing Israeli airstrikes on the Gaza Strip has climbed to 5,087, the Health Ministry in the blockaded enclave said on Monday.
"The fatalities include 2,055 children, 1,119 women and 217 elders," ministry spokesman Ashraf al-Qudra told a news conference in Gaza City.
He said 15,273 people were also injured in the Israeli attacks.
"The Israeli occupation committed 23 massacres in the past 24 hours that left 436 people dead, including 182 children," al-Qudra also said.
The Health Ministry has so far received reports about 1,500 people, including 830 children, who are still trapped under the rubble.
The conflict in Gaza, which has been under Israeli bombardment and a blockade since Oct. 7, began when Hamas initiated Operation Al-Aqsa Flood, a multi-pronged surprise attack that included a barrage of rocket launches and infiltrations into Israel by land, sea and air. It said the incursion was in retaliation for the storming of Al-Aqsa Mosque and growing violence by Israeli settlers against Palestinians.
The Israeli military then launched Operation Swords of Iron against Hamas targets in the Gaza Strip.
More than 1,400 Israelis have been killed in Hamas attacks since Oct. 7, according to Israeli authorities.