Gaza death toll rises to 2,215 including 724 children: Ministry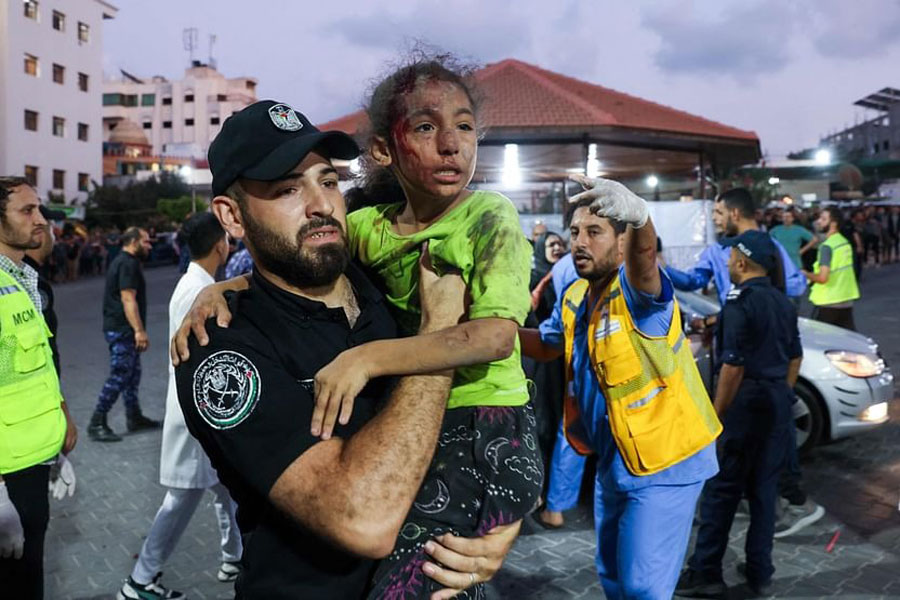 Israeli strikes on the Gaza Strip since Hamas's attack on southern Israel one week ago have killed at least 2,215 people, including 724 children, the Palestinian territory's Hamas-controlled health ministry said Saturday, AFP reports.
Some 458 women were among those killed, the ministry said. It added that 8,714 people have also been wounded, after an earlier statement said at least 324 people were killed in the past 24 hours alone.