Those who challenge state power are idiots: IGP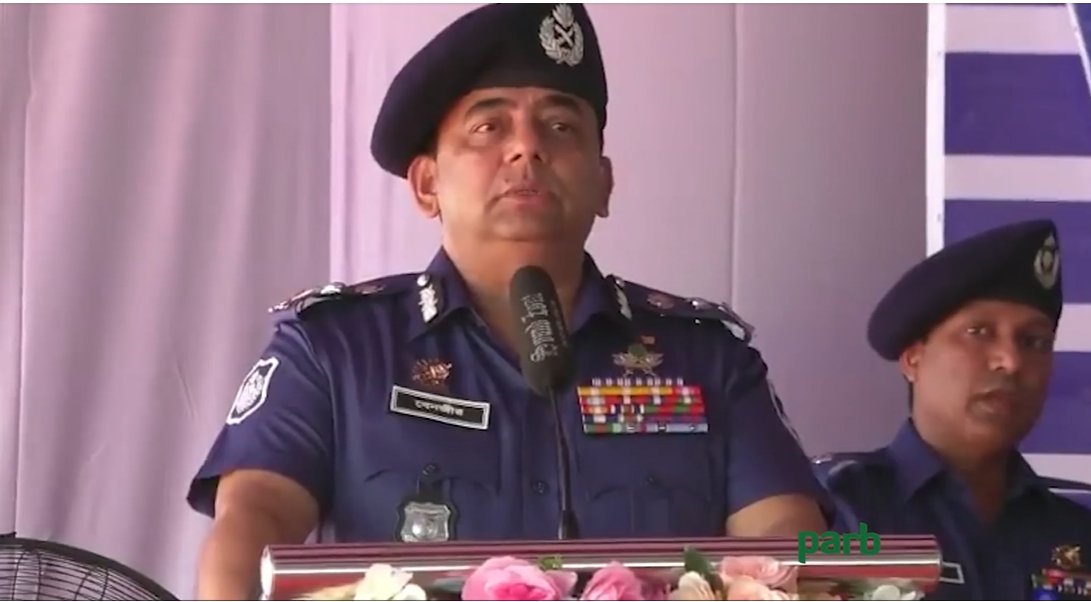 STAFF REPORTER
Those who dare ignore the power of the people and that of the government are idiots, Bangladesh Inspector General or Police (IGP) Benazir Ahmed has said.
"Never underestimate the power of the government and the power of the people. Those who dare ignore the power of the people and that of the government are nothing but idiots," he said.
Mr Ahmed was speaking as a special guest during the launching of the APBn Regional Office in Rangamati on Thursday, May 26, 2022.
Citing the intelligence sources, he said the terrorists number not more than 2000 in Chittagong Hill Tracts and their power pales in comparison with the power of the state and the power of the people.
Murders, abductions and extortions have recently increased in the region putting its peace at risk, Mr Ahmed said and called on all terrorists in the region to lay down arms and return to peace.
In the last five years, 135 people have been killed in the region due to political killings and factional strife alone. On an average, 5 people are killed every 2 months due to factional strife, he said.
And many of those killed are involved in politics. Many of them are important leaders. They were killed because they worked for the country and became leaders with the support of the people, the IGP said.
In the region, many are trying to turn abduction into a routine occupation and thus development activities are being hampered due to extortion, he said.
The main goal of the 1997 peace accord is to change the fate of the people of the region, Mr Ahmed added.
He called for comparing between before and after the peace accord to understand the comparative development in the region since the accord was signed in December 1997.
If the government wants, murders, abductions and extortions can be stopped in the region, he warned calling on the terrorists to law down their arms and return to the peace.
And with those being stopped, most importantly, the IGP said, the people in the region will see their fate change within the soonest possible time.