JSS terrorist held with kata rifle in Bandarban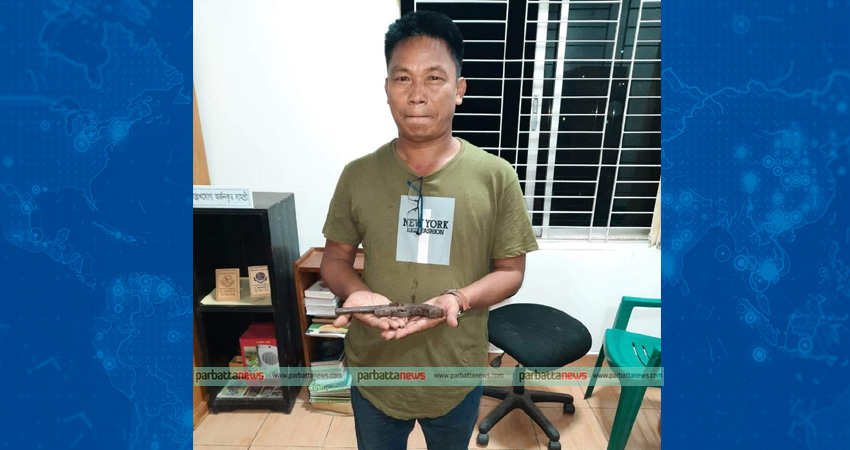 BANDARBAN CORRESPONDENT
A JSS terrorist has been apprehended by the army in possession of a locally made (kata) rifle during a drive in front of the Bandarban Awami League office.
The arrested was identified as Pulak Tangchangya, 45, a collector of Jana Samhati Samiti (JSS).
Tipped off, an army team apprehended him in possession of the rifle around 8:30pm on Sunday, July 31, 2022, army sources said.
He was being interrogated, they said, until filing of this report in the Bangla version of this Parbatta News around 10:45pm on Sunday, July 31, 2022.