KNF abduction of retd Segreant Anwar Hossain sparks protest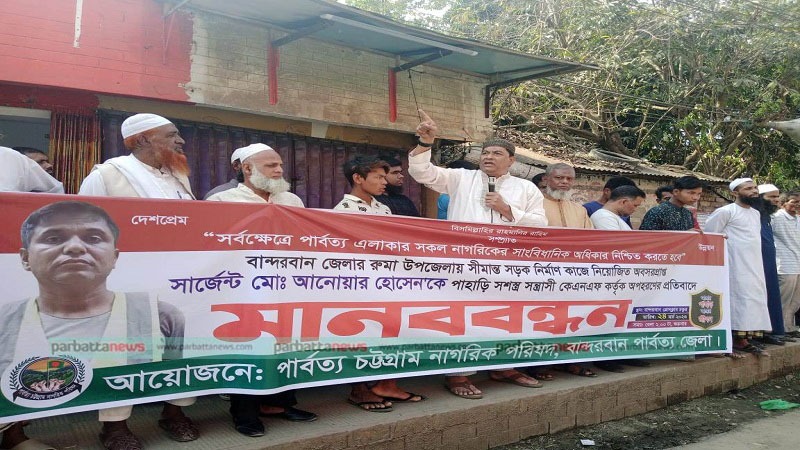 CONTENT CREATOR, BANDARBAN BUREAU,
Kuki Chin National Front, an armed terrorist group in Chittagong Hill Tracts, has abducted a retired sergeant, Anwar Hossain, (26 ECB) engaged in the border road construction along Ruma Upazila in Bandarban.
The abduction prompted a protest by the Bandarnban district chapter ofParbatta Chattagram Nagarik Parishad (PCNP) at a human chain in front of Bangabandhu Mancha in the hill district town on Friday (March 24).
PCNP's Chairman Kazi Md Mojibor Rahman, Bandarban District General Secretary Md Nasir Uddin and Central Office Secretary Md Shahjalal Rana, among others, spoke at the event.
The speakers at the event expressed concern about an increase in abductions, enforced disappearances and killings in the hill tracts.
They also threatened to launch a greater movement if the retired sergeant was not released immediately.