'Meant Illegal Bangladeshis, Rohingya': Paresh Rawal Says on 'Cook Fish for Bengalis' Remark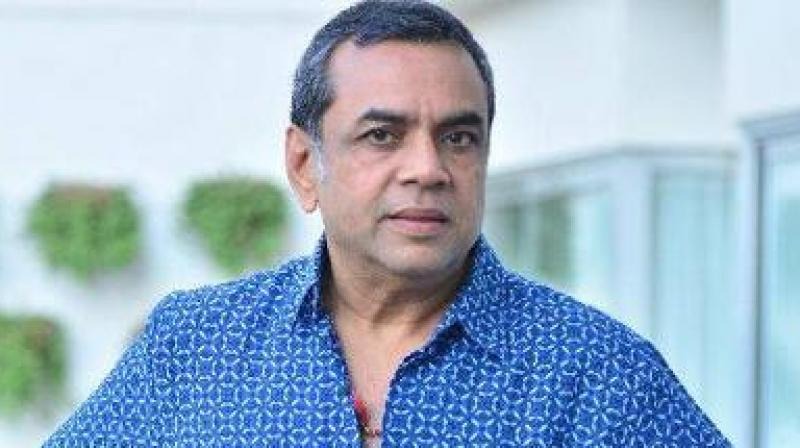 Actor Paresh Rawal has said that he "meant illegal Bangladeshis and Rohingya" people when he asked at a rally in Gujarat as to what the audience will do with gas cylinders – "cook fish for Bengalis?", India's The Wire reports.
Rawal's comments earned him some criticism online after video clips of his speech at an election campaign rally in Gujarat's Valsad began to be circulated. The rally in which Rawal made the comments took place on November 29. Valsad voters cast their vote yesterday (Dec 2, 2022).
Campaigning for Bharatiya Janata Party, Rawal sought to address rising prices and unemployment rates. NDTV translated his speech from Gujarati as the following:
"Gas cylinders are expensive, but their price will come down. People will get employment too. But what will happen if Rohingya migrants and Bangladeshis start living around you, like in Delhi? What will you do with gas cylinders? Cook fish for the Bengalis?"
The Rohingya are a persecuted group fleeing from Myanmar. They are mainly housed in refugee camps in various places across India, including New Delhoi. Gujarat is home to many migrant workers from across India and the subcontinent.
As the BJP government in Gujarat seeks re-election, inflation and unemployment are among the key issues it hopes to beat anti-incumbency in.
Rawal also appeared to say that either Rohingya and Bangladeshi people or Bengalis deliver verbal abuses and sought to deepen their differences with Gujarat's people.
"Gujarat people can tolerate inflation but not this…The way they deliver verbal abuses. A person among them needs to wear diaper on his mouth," Rawal also said.
The mention of "Rohingya and Bangladeshis" along with the invocation of "Bengalis" led to criticism of these comments.
While some sought to know if the former BJP MP meant to club Bengalis of India with foreign residents, others pointed out that irrespective of his intention his comments were xenophobic.
Earlier today, Rawal tweeted "the fish is not the issue" as Gujaratis do cook and eat fish. He then wrote that he meant foreigners who are allegedly living "illegally".
Communist Party of India (Marxist) leader Mohammad Salim has reportedly filed a complaint at Kolkata's Taltala Police Station against Rawal alleging that the comments "provoke riots".
Trinamool Congress MP Mahua Moitra tweeted claiming that Bengalis are known for their brains and have more Nobel laureates "than any other state."