Mohibullah murder: 29 Rohingya men indicted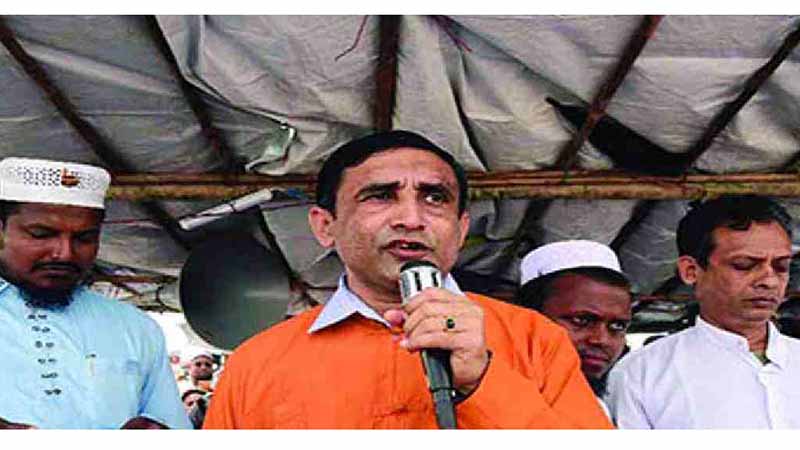 NEWS DESK
A Cox's Bazar court has indicted 29 Rohingya men for murdering Rohingya community leader Mohammad Mohibullah.
Senior District and Sessions Judge of Cox's Bazar Mohammad Ismail framed the charges on Sunday (Sept 11, 2022)
Statements of 38 witnesses will be recorded during the trial, prosecutor Faridul Alam said.
Rohingya rights activist Mohibullah was shot dead on September 29 last year at the office of Arakan Rohingya Society for Peace and Human Rights at a refugee camp in Ukhiya, Cox's Bazar. He was the chairman of the organisation.
His younger brother Habibullah filed a case accusing unidentified assailants with Ukhiya Police Station the next day.
He also claimed that militant outfit Arakan Rohingya Salvation Army was behind the assassination.
After investigating the murder for months, police on June 13 pressed charges against 29 suspects, prosecutor Faridul said, adding that officers found involvement of seven others, but could not identify them.
Of the suspects, 15 are in jail and 14 are on the run. Four of the arrestees confessed that they were involved in the murder.
According to the charges pressed by police, Mohibullah was murdered for his popularity and for being vocal against crimes and irregularities inside the Rohingya camps in Cox's Bazar.
The International Organisation for Migration has reportedly taken Mohibullah's wife, children, son-in-law and brothers to the USA in cooperation with the United Nations Refugee Agency.