Mother and daughter killed in landslide at Rohingya Camp in Ukhia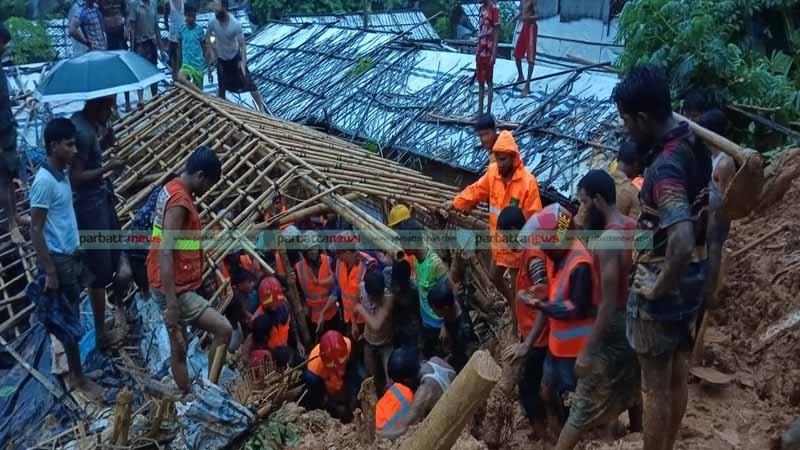 UKHIA CORRESPONDENT, COX'S BAZAR
Tragedy struck the Rohingya camp in Ukhia, Cox's Bazar, as a mother and her young daughter lost their lives in a landslide triggered by heavy rainfall.
The incident occurred on Monday (August 7) at around 5:30 pm at Rohingya Camp No. 9 Balukhali in Palongkhali Union of Ukhia.
The victims have been identified as Jannat Ara (28), the wife of Anwar Islam, and their infant daughter Mahim (2), residing in A/6 block of Camp No. 9, Balukhali, Ukhia.
Eyewitnesses said that the incessant rain caused a hill to collapse onto Anwar's house, tragically burying his wife and children.
Upon receiving information from the local Rohingya community, the police and fire service promptly rushed to the scene and successfully recovered the bodies of the victims.
Amir Zafar (BPM), the commanding officer of the 8th Armed Police Battalion, has confirmed the incident.
He said that the bodies of the mother and daughter, who lost their lives due to the continuous rains at the Rohingya camp, have been retrieved and will be handed over to their families following the completion of the inquest report.
Amir Zafar also said that although some camps experienced flooding, no other casualties have been reported so far.