Myanmar border clash echoes in Bandarban: residents hear explosions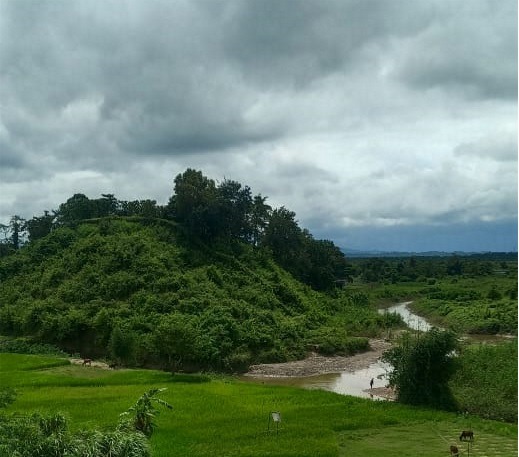 GHUMDHUM CORRESPONDENT
After a nine-month lull, the border area near Tumbru border at Ghumdhum in Bandarban's Naikhongchhari is once again witnessing signs of unrest, with sounds of mortar shell explosions emanating from inside Myanmar. Around 2 PM on Monday, locals reported hearing loud noises suggestive of heavy artillery, reigniting concerns in the border community.
Residents in the vicinity, who were gathered at a local shop in Tumbru Bazar for tea following Johar prayers, described the unsettling experience of hearing nine separate explosions. These blasts, attributed to heavy weaponry, reportedly originated from the Tumbru Right Camp (Border Guard Police) inside Myanmar, close to the border fence at Pillar 34.
Dil Mohammad Bhutto, a community representative from Ghumdhum Union Parishad, noted the rarity of such prolonged gunfire sounds from the Myanmar side, especially near the border. This latest development marks a significant escalation from the sporadic gunfire usually heard from afar.
Responding to the incidents, Lieutenant Colonel Mohammad Saiful Islam Chowdhury, the commander of Bangladesh's 34-Border Guard Battalion (BGB), acknowledged the situation. He clarified that the disturbances are internal to Myanmar but assured that the BGB remains vigilant and on regular patrol along the Bangladesh side of the border. Colonel Chowdhury emphasized that there is no immediate cause for alarm or fear among the local population.
This recent surge in border tensions underscores the fragile security situation in the region, with both nations closely monitoring developments.