Rohingya youth held with crystal meth worth Tk 53m in Teknaf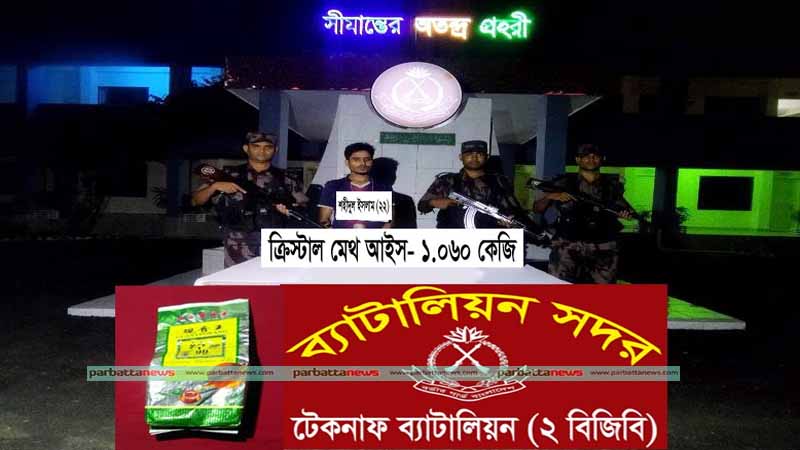 TEKNAF CORRESPONDENT
The Border Guard Bangladesh or BGB has arrested a Rohingya youth in possession of 1.06kg of crystal meth worth Tk 53 million in Cox's Bazar's Teknaf.
The arrested was identified as Shahidul Islam, son of late Ibrahim, living in B-block of Camp No. 26 in Teknaf's Jadimora.
The drugs were seized in a raid in the BSP canal area near the Naf River in Teknaf around 3:15 am on Thursday (May 19).
On receiving a tip-off, according to BGB-2 Teknaf Battalion sources, two anti-smuggling patrol teams – one from BGB Teknaf Battalion's Battalion Headquarters and another from Damdamia BOP – dividing themselves into several subteams took a strategic position in the BSP canal area near the Naf River in the wee hours of Thursday (May 19). As they came across a man entering Bangladesh with a fishing net around 3:15am, they chased and captured him. Body-searching him, they found crystal meth weighing 1.06kg hidden in a towel tied on the back.
BGB-2 Teknaf Battalion Commander Lieutenant Colonel Sheikh Khalid Mohammad Iftekhar said they have handed over the drug smuggler to Teknaf Model Police Station.
A case is underway against him.