10 drug traffickers held with 3 lakh yaba tablets in Chhera Dwip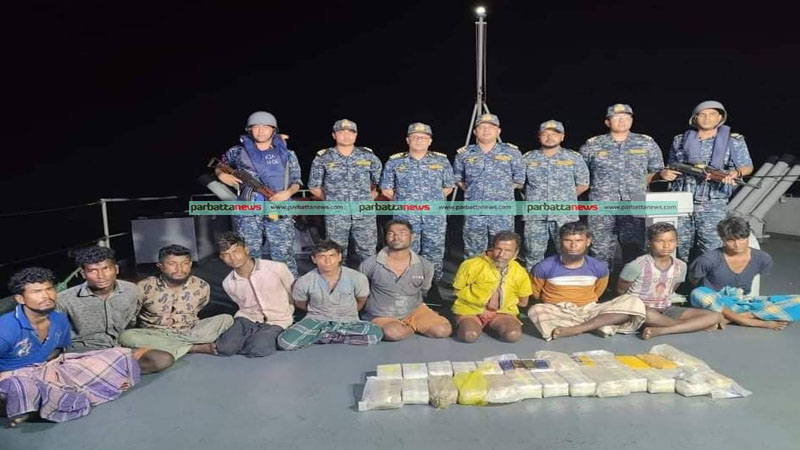 TEKNAF CORRESPONDENT
Navy personnel arrested 10 drug traffickers in possession of 310,000 pieces of yaba tablets at Chhera Dwip in St. Martin's Island in the Bay of Bengal on Thursday morning (May 19).
The arrested were Shahjalal, Elias, Kalamia, Md Rafiq, Mohammad Rahim, Rabiul Islam, Mohammad Ibrahim, Abu Bakkar, Jasim Uddin, Rafiq Uddin.
Acting on a tip-off, according to sources, a team of navy personnel took position around Chhera Dwip on Thursday morning. As the movement of a fishing trawler seemed to be suspicious, they signaled to the trawler to stop, but the trawler ignored it and tried to flee prompting a chase by the navy personnel.
The trawler, however, could not go away and was intercepted by the navy team. The navy personnel searching through the trawler recovered 310,000 pieces of yaba tablets hidden inside the fishing net and arrested 10 drug traffickers aboard the trawler.
Captain of Banauja Ali Haider Ship Captain Sohail Azam said they would hand over the drug traffickers to the Coast Guard for taking the next course of legal action against them.