Myanmar human rights situation 'alarming', says UN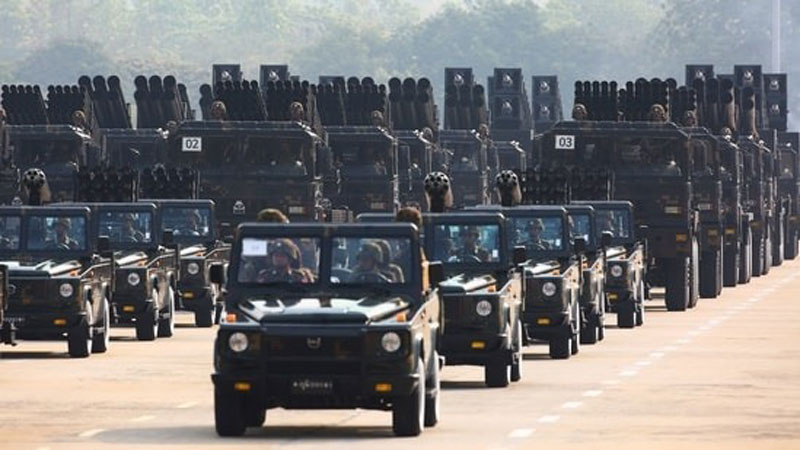 Myanmar's humanitarian and human rights situation has plunged to "alarming levels", the United Nations said Friday, as it blasted the ruling junta for actively preventing life-saving aid from getting through, AFP reports.
The southeast Asian nation has been in turmoil since the military ousted democratically-elected civilian leader Aung San Suu Kyi from office in a 2021 coup.
Fighting between the junta and its opponents has ravaged swathes of the country.
The military "continues to prioritise its aims over all other considerations", UN human rights office spokeswoman Ravina Shamdasani told a media briefing.
"Myanmar's overall humanitarian and human rights situation has deteriorated to alarming levels, exacerbated by the military's strategy to prevent life-saving humanitarian aid from reaching those who desperately need it," added Shamdasani.
"The military has operated as if those providing aid are helping those opposed to their rule, rather than respecting their need for protection and facilitating their access and assistance to the civilian population in a time of crisis".
Restricting aid needed in the aftermath of Cyclone Mocha in May has brought "further suffering and misery" to swathes of the west and northwest, said Shamdasani.
Intentional obstruction or denial of humanitarian assistance may amount to gross violations of international human rights law, and serious violations of international humanitarian law.
UN human rights chief Volker Turk has produced a report in the situation in Myanmar, and will present it to the Human Rights Council on Wednesday.
The junta has killed and injured thousands of civilians while destroying goods and infrastructure necessary for survival, including food, shelter, and medical centres, says the report.
An estimated 1.5 million people have been internally displaced, and approximately 60,000 civilian structures have reportedly been burnt or destroyed, says the report.
More than 17.6 million people, or one-third of the overall population, require some form of humanitarian assistance.
"Between February 2021 and April 2023, credible sources verified that at least 3,452 persons have died at the hands of the military and its affiliates," the report says.
Furthermore, "21,807 individuals were arrested, and 5,839 convicted without any respect for judicial guarantees. Additionally, 154 have been sentenced to death and four known to be executed".
The Human Rights Council is set to discuss Myanmar next week.