Myanmar rebels say dozens of junta forces surrender, captured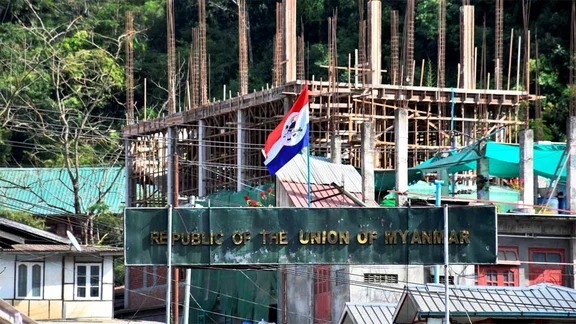 At least 28 policemen gave up their weapons and surrendered to the Arakan Army (AA), while 10 soldiers were arrested, said the group which is fighting for autonomy in Rakhine State in western Myanmar.
Reuters could not independently verify the information from the AA, which is one of three ethnic minority insurgent groups that launched a coordinated offensive against junta forces in late October.
A curfew has been imposed in the Rakhine State capital Sittwe, where military tanks have been sighted, the administration there said.
The rebels have captured some towns and military posts, including on the border with China, presenting the junta with its biggest test since the military took power in a 2021 coup, ousting an elected government led by Nobel laureate Aung San Suu Kyi.
A junta spokesperson, Zaw Min Tun, on Tuesday accused the rebel groups of "destroying the whole country" and said reports of captured military posts were "propaganda".
"The enemies retreated after they lost soldiers. We are trying to combine small posts strategically," he said.
The spokesperson said fighting was going on in Shan, Rakhine and Kayah states. He did not comment on reports of junta forces surrendering.
Fighting has also been reported in Chin State in the northwest, where 43 Myanmar soldiers crossed into the Indian state of Mizoram after a rebel attack, a police official in Mizoram said.
Most of the Myanmar soldiers were flown by Indian forces to another point on the border and handed back to Myanmar authorities, said an Indian security official who declined to be identified.
Myanmar's military-appointed president last week said the country was at risk of breaking apart because of an ineffective response to the rebellion by fighters the generals denounce as "terrorists".
The military has for decades said it is the only institution capable of holding diverse Myanmar together. Critics of military rule dismiss that and call instead for a democratic, federal system.