Myanmar Supreme Court to hear Suu Kyi's appeal this week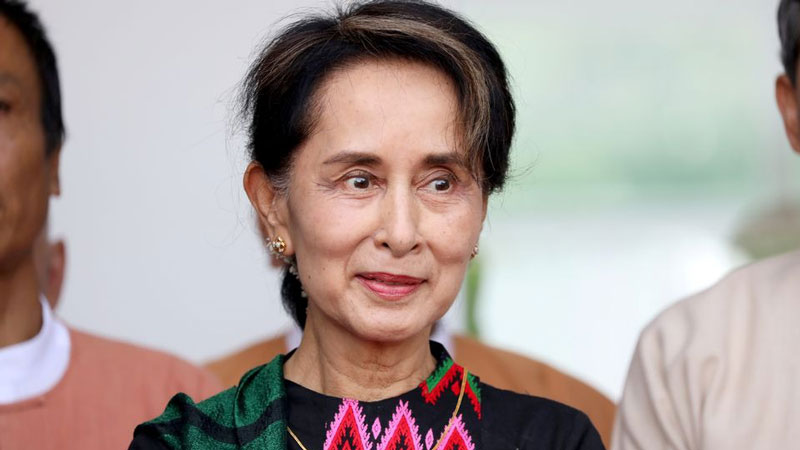 The Supreme Court in military-ruled Myanmar will hear an appeal this week by former leader Aung San Suu Kyi against two of her convictions, a source familiar with the case said on Monday, as the Nobel laureate seeks to reduce her 33 years of jail time, Reuters reports.
The 78-year-old has been convicted of a litany of offences from incitement and election fraud to multiple counts of corruption since the military arrested her during a February 2021 coup against her elected government.
Suu Kyi's allies and Western governments have condemned her incarceration as a junta play to prevent any comeback by the popular figurehead of Myanmar's decades-long struggle for democracy.
The Supreme Court has announced it will hear appeals on Wednesday against Suu Kyi's conviction for a breach of the official secrets act and for electoral fraud. The source, who declined to be identified because of sensitivities over her cases, said a decision could take two months.
A spokesperson for the junta could not immediately be reached for confirmation.
The military insists defendants are afforded due process by an independent judiciary, countering criticism from human rights groups over the jailing of multiple members of the pro-democracy movement in secret trials, and the resumption of executions after a decades-long hiatus.
Myanmar has been locked in conflict since the military seized power on the grounds of unaddressed irregularities in a November 2020 election that Suu Kyi's National League for Democracy (NLD) party swept in a landslide.
The NLD denied fraud and has since been dissolved along with 39 other parties for failure to register for an election for which the generals have yet to set a date.
Activists have urged the junta not to hold the election, warning it could see an intensification of bloody violence between the military and a pro-democracy resistance movement.