Myanmar's cash-strapped junta hikes taxes, utilities despite surging inflation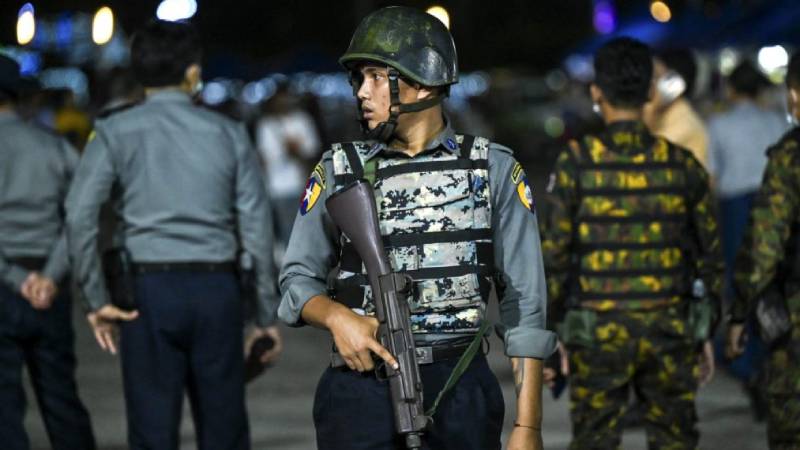 Myanmar's cash-starved military regime is again preying on householders and businesses in a desperate bid to prop up its coffers, The Irrawaddy reports.
In its latest moves, the regime has increased utility bills while announcing that license fees for jade and gems dealers will be hiked sixfold next year.
The state-owned Myanmar Gems Enterprise issued a notice on September 15 saying that license fees for buying and selling finished jewelry will be increased from 50,000 kyats to 300,000 kyats (nearly US$ 90), from 30,000 kyats to 200,000 kyats for jade cutting, and from 30,000 kyats to 150,000 kyats for buying and selling raw gems.
The regime has also raised vehicle registration fees to three times their level before the coup. Owners now need to pay 50,000 kyats for a smaller private vehicle and 100,000 kyats for a taxicab.
An importer told The Irrawaddy: "Consumers will bear the final burden of the tax hikes. Now, we [import businesses] have to make various 'miscellaneous' payments even when paying taxes."
The regime has also demanded that migrant workers remit at least 25 percent of their foreign currency income back home through the country's banking system. The new remittance rule requires Myanmar workers to remit a quarter of their salaries either monthly or every three months through official channels.
Those who do not comply will be barred from working overseas for three years after their current work permit expires.
In addition, the regime recently changed the law so that Myanmar migrant workers are forced to pay a tax of at least 10 percent on incomes earned in other countries.
Previous military regimes also levied income tax on Myanmar migrant workers, but this was repealed under Thein Sein's quasi-civilian government.
In August, the junta also imposed income tax on the private medical sector, levying two percent on service fees charged by contracted healthcare practitioners and technicians working at private hospitals.
It has also increased utility bills, according to residents. The water bill rose from 120 kyats to 150 kyats per unit in April, said a resident of Yangon's Thaketa Township.
The kyat has plummeted in value from 1,400 per US dollar before the February 2021 coup, to around 3,500 kyats this year. Meanwhile, the price of rice, the staple for millions of households, has more than doubled despite Myanmar growing sufficient quantities to feed its population.
Soaring inflation was exacerbated in July when the junta issued a new 20,000-kyat banknote, doubling the value of the previous top-denomination 10,000-kyat note.
The regime then raised taxes to offset the inflation, said an economist.
"There are certain methods to curb inflation, such as the demonetization applied by the previous military regime. But the current regime has increased taxes in response," said the economist, who asked to remain anonymous.
He also warned that the cash-strapped junta is likely to impose more taxes, including on immovable property.
The shadow National Unity Government claims that the junta printed as much as 20,000 billion kyats of additional money from February 1 2021 to December 2022 to fund the budget deficit.
The junta's Planning and Finance Ministry has set an annual tax revenue target of 7,000 billion to 8,000 billion kyats. However, the Internal Revenues Department has not announced tax figures since the coup.
Economists say raising taxes will put more people into financial hardship in a country already plagued by unemployment, inflation and soaring food prices.