On army chief's behalf, Eid gifts distributed among destitute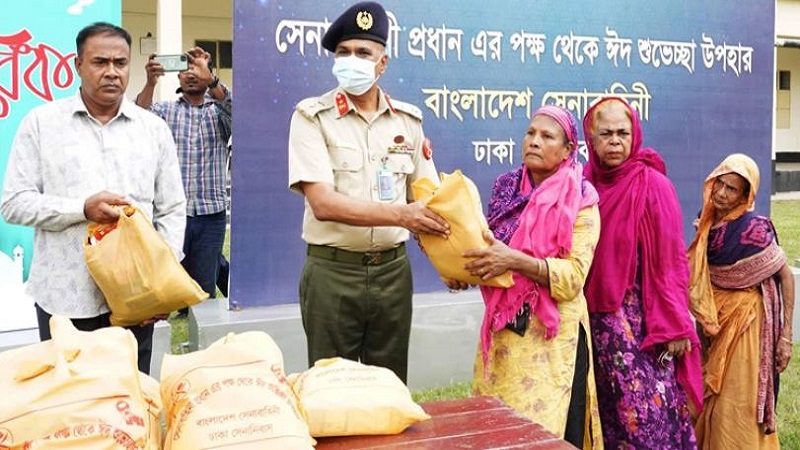 DESK REPORT
On behalf of the army chief, Eid gifts have been distributed among the destitute in the vicinity of Dhaka Cantonment Area on the occasion of the holy Eid-al-Adha.
More than 500 destitute families received the Eid gifts while on the premises of the Adarsha Vidyaniketan on Saturday, July 9, 2022.
Acting Station Commander Brigadier General Shamim Ahmed was present on the occasion and distributed the Eid gifts to them on behalf of Army Chief General SM Shafiuddin Ahmed.
Local dignitaries, including military and civil servants, also attended the event.