One army man killed, three others injured in Bandarban road crash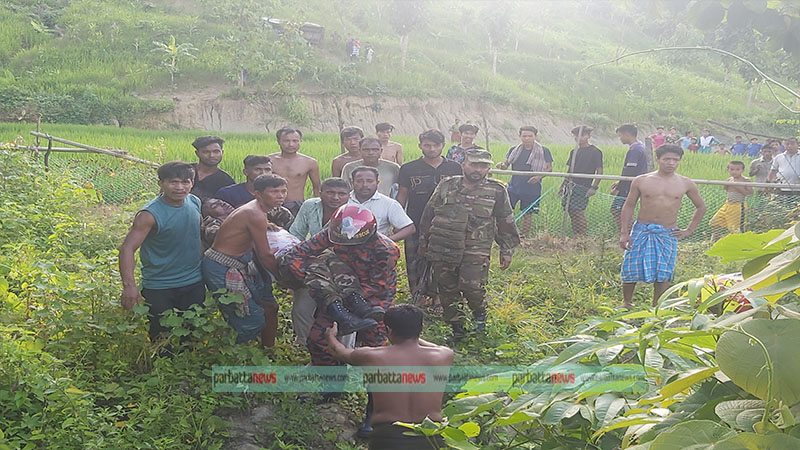 THANCHI CORRESPONDENT, BANDARBAN
An army man has died and three others have sustained serious injuries as an army jeep fell into a deep ditch on the Alikadam-Thanchi road in Bandarban on Tuesday (August 16, 2022).
The deceased was identified as Shimul, 28, a soldier of 16 ECBs of the army and the injured were identified as Corporal Prabir, 26, who was driving the jeep, and soldiers Farhad and Ibrahim. They all were bound for Thanchi Naindari Para camp from Alikadam Tinko Para camp.
The accident took place at Thanchi Headman Para around 4:00pm on Tuesday as the jeep fell into a deep ditch of the hill district while on the Alikadam Thanchi road.
Locals, police and fire service rushed to the scene and rescued the injured from the spot and admitted them to Thanchi Health Complex.
Shimul died on the spot.
Health and Family Planning Officer of the Health Complex Md Wahiduzzaman Murad said, "Two of the three injured are in a very serious condition.
"After primary aid at Cox's Bazar's Ramu Army Medical Hospital, they have been sent to the Combined Chittagong Military Hospital by helicopter."
Upazila Nirbahi Officer (UNO) Abul Mansur, Officer-in-Charge (OC) Sub-Inspector Mohiuddin and Sadar Upazila Chairman Angpru Mro, among others, were present on the occasion.