One killed during gunfight with APBn in Rohingya camp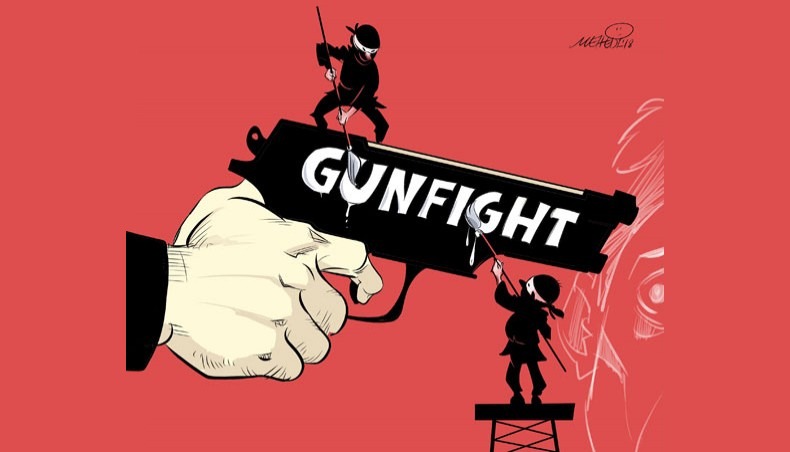 NEWS DESK
A Rohingya man was shot dead in a refugee camp in Cox's Bazar's Ukhiya upazila on Monday afternoon.
The deceased's identity could not be known immediately.
Two perpetrators were arrested in this regard. The arrestees are Mamun Rashid, son of Soleiman and Abdur Rahman, son of Abdul Motaleb, and Rohingya Camp no 17 residents.
Additional Deputy Inspector General of Police Syed Haroon Or Rashid, commander of the Armed Police Battalion (APBn-14) said: "This afternoon a raid was carried out in Ukhiya No 17 Camp based on information regarding the location of a group of miscreants. During the operation, the criminals opened fire on the APBn sensing police presence. One person was instantly killed by APBn's retaliatory fire in self-defense."
He said: "The APBn members were able to bring the situation under control by being present on the spot and it is now normal."