Resistance raids Myanmar junta outposts near Chinese gambling hub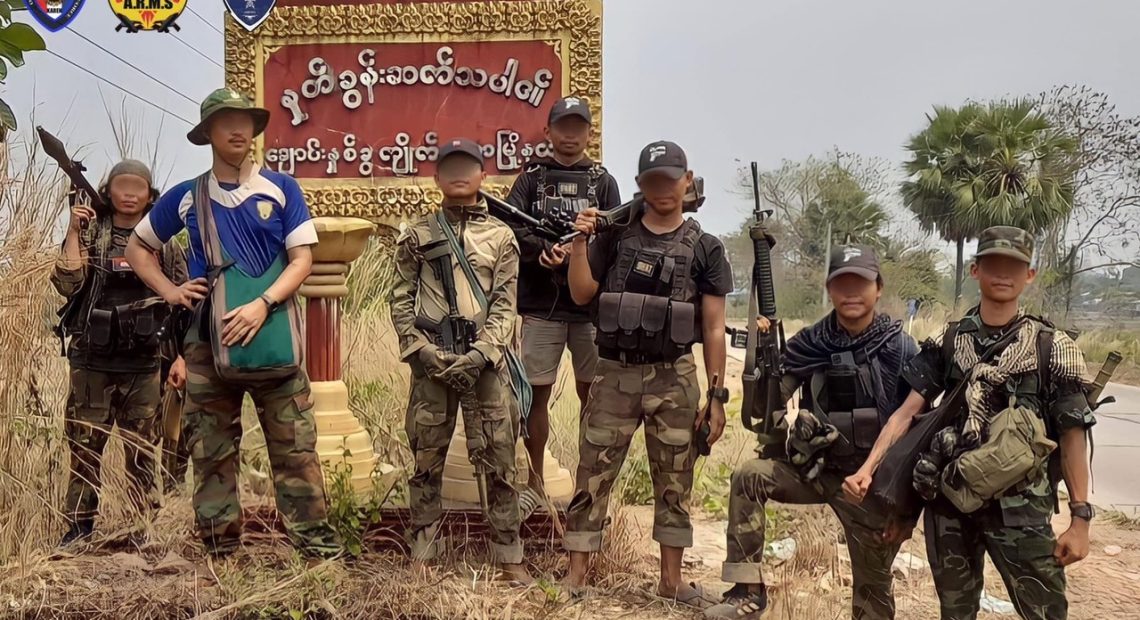 NEWS DESK
Resistance forces attacked the Myanmar junta-affiliated Border Guard Force (BGF) near the Chinese-backed Shwe Kokko online gambling, scamming and trafficking hub in Karen State on Wednesday and Thursday, The Irrawaddy reports.
The Lion Battalion and other resistance groups raided junta and BGF forces in Hteewapalaw and Hteekawhtaw villages in Myawaddy Township near the Thai border and occupied five outposts, according to the groups.
At least 85 junta and BGF troops were killed, the groups claimed and released a video as evidence. Details of the fighting will be reported later, the groups said.
Residents crossed the Moei River into Thailand to avoid junta airstrikes, according to the Karen National Liberation Army (KNLA), the armed wing of the Karen National Union (KNU).
A KNLA battalion commander said: "The BGF fought alongside junta troops about 10km north of Shwe Kokko."
The Thai authorities said on Thursday that nearly 4,000 people have crossed the border.
Resistance forces led by the KNLA have been attacking the junta since a March 25 attack on a police station in Kyone Doe at the border trade zone and the Thingan Nyi Naung village police station in Myawaddy. The following day they attacked a BGF outpost in Kawkareik town.
On April 3 the KNLA and its allies attacked a junta hilltop outpost in Thingan Nyi Naung and junta-run offices in the north of Kawkareik.
A representative from the Cobra Column, one of the groups involved in the fighting, told The Irrawaddy that reports about the fighting were not yet available.
Resistance groups warned residents not to use the Kawkareik-Myawaddy road until April 21.
Other groups involved in the operations are the Karen National Defense Organization, the other armed wing of the KNU, and renegades from the KNU/KNLA-Peace Council, a signatory to the Nationwide Ceasefire Agreement. The group has dismissed a colonel and lieutenant colonel who have joined resistance forces.