UNHCR partner Artolution begins Rohingya art exhibition at Jamuna Future Park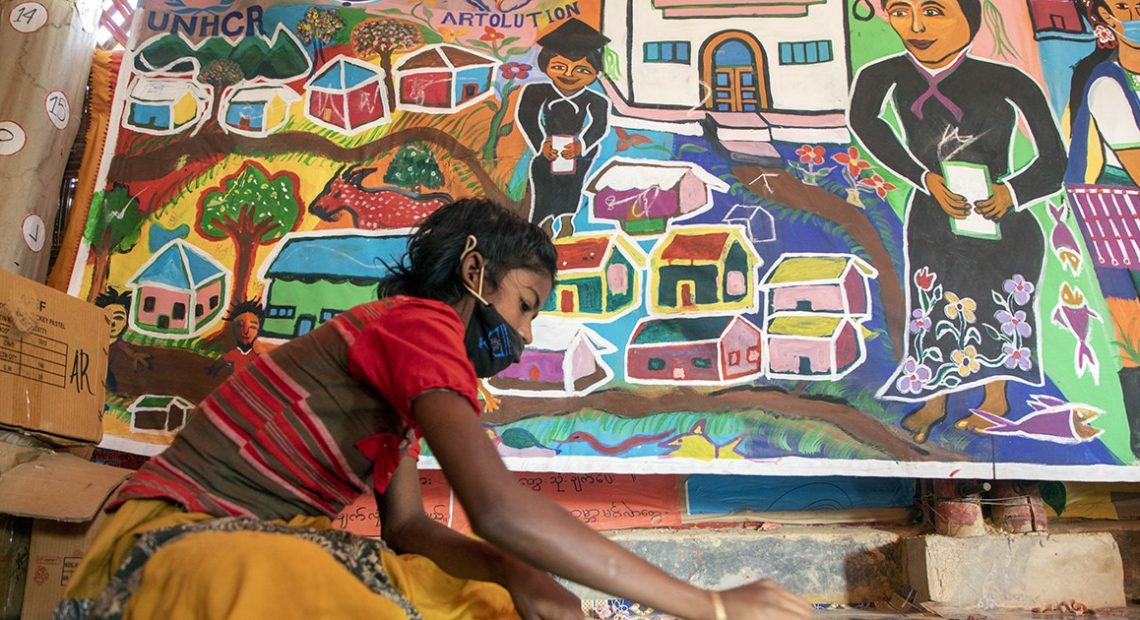 NEWS DESK
United Nations refugee agency UNHCR's partner Artolution is bringing Rohingya art to Jamuna Future Park's West Court in Dhaka for three days.
The exhibition, which started on Friday, will run until Sunday, as stated in a press release. The exhibition will be open daily from 10:00 am to 9:30 pm.
"The Renaissance of Rohingya Culture: The Colors" will showcase artworks by Rohingyas of different ages and genders, providing an intimate look at Rohingya lives through their own eyes.
With paintings, canvases, murals and sculptures, the exhibition aims to promote resilience and healing through art.
Having fled violence and persecution in Myanmar to seek refuge in Bangladesh — some repeatedly over decades — Rohingyas have faced many challenges.
Painting allows them to reflect and find inner peace. Through these works, the Rohingya artists hope to share stories about their past traumas, present challenges, future aspirations and Rohingya identity, adds the release.
There will also be a children's corner where young visitors can draw, paint and connect to the experience.