Army extends food and medical aid to tribals fleeing KNF violence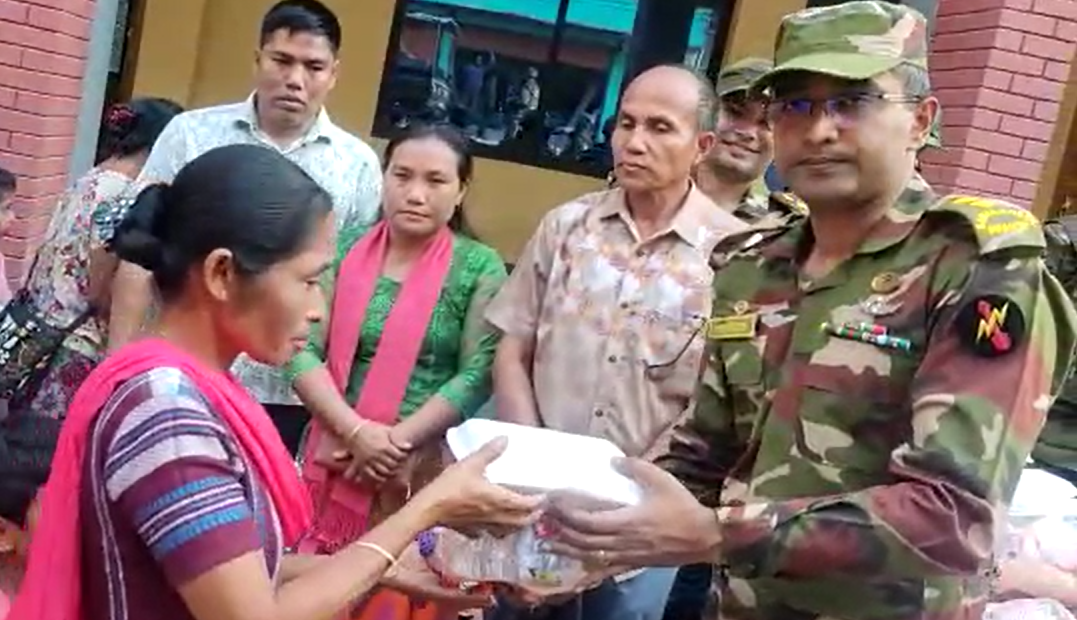 STAFF REPORTER
Bandarban's Ruma Army Zone and Upazila Administration have provided essential food and medical assistance to 20 families from Khiang Community who fled home out of fear of the KNF, or Kuki-Chin National Front.
The tribal families, hailing from Bandarban's Rowangchari Upazila, took shelter at the Bom Community Centre in the hill district's Ruma Upazila town on Friday.
Earlier on Thursday, April 6, a gunfight took place between the Kuki-Chin National Front (KNF) and an opposing group in the Khamtang neighborhood of Rowangchari Sadar UP No. 1, under Rowangchari Upazila in Bandarban, leaving eight KNF members dead.
According to local public representatives, the incident caused panic among the people of the Khamtang neighborhood, leading them to seek shelter at the Bom Community Center in the Ruma upazila town.
Ruma Upazila Project Implementation Officer (PIO) Mohammad Shahriar Mahmud Manju, a total of 20 families with a population of 64, including 31 men, 30 women, and 3 children, are currently taking refuge at the Bom Community Center.