Thirty-five Rohingya sentenced in Myanmar to 5 years in jail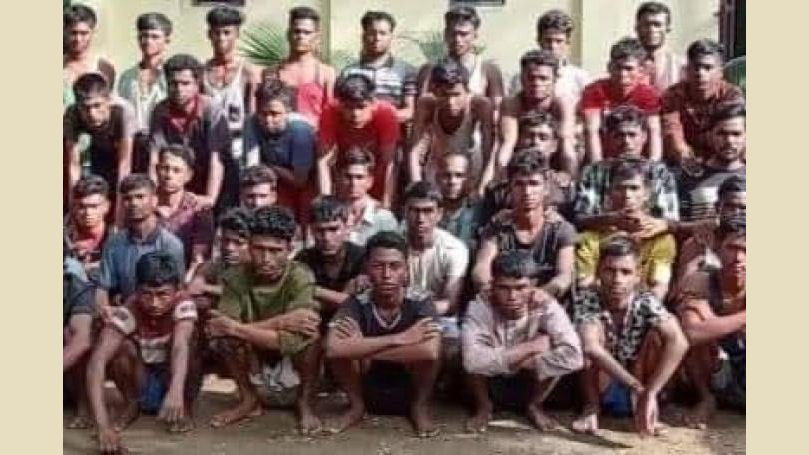 Lawyers have reported that on 16 November, Bogale Township Court sentenced 35 Muslim Rohingya to five years in prison, Mizzima reports.
Military Council troops apprehended 62 Rohingya people near Kadonelay island, Kadonkani village-tract, Bogale Township, Ayeyarwaddy Region, at 10 pm on 30 October.
"Thirteen Rohingya under the age of 18 have been sent to the Hnget Aw San training school, and 35 adults have been sentenced to prison. The remaining individuals have been sued for lack of valid travel documents. They were from Gwa Town, Rakhine State," a representative of a lawyers firm said.
Ro Nay San Lwin, a co-founder of the Free Rohingya Coalition (FRC), commented on the imprisonment of 35 Rohingya by saying that those fleeing Rakhine State are hoping for a better future and better lives.
"The military government makes it difficult for Rohingya to live in Rakhine State. They also arrest Rohingya who flee. This is similar to killing a bird in a cage. Now that they have sentenced Rohingyas to five years in prison, it shows that the military government does not care about international court orders or other international pressures, so I am concerned," Ro Nay San Lwin said.
Following the military coup, Rohingya from Kyaukdaw, Buthidaung, Sittwe, Rathedaung, and Maungdaw who entered the Ayeyarwaddy region via the water route were frequently arrested.
Police sources claim that the detained Rohingyas will be sentenced to long prison terms under the Registration Act or other sections without being sent back to their homes.
According to lawyers from the Ayeyarwaddy region, the Military Council has detained over 600 Rohingya who crossed into the region from Rakhine State after the military coup, and about 200 of them have received prison sentences.