Rohingya camps: 1300 shanties damaged in cyclone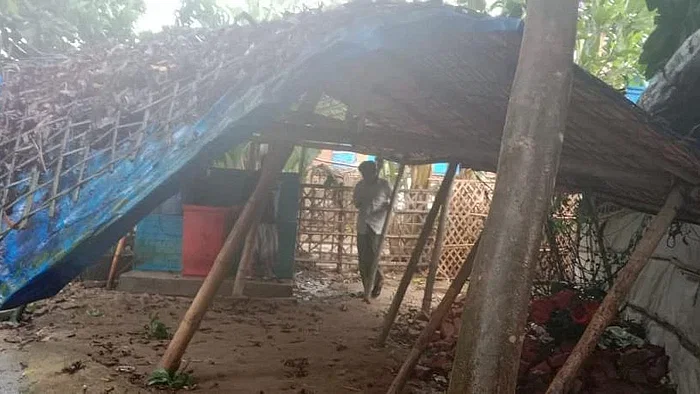 NEWS DESK
The Rohingya camps in Cox's Bazar were severely affected by cyclone Mocha on Sunday afternoon and evening, resulting in damage to 1,300 shanties.
The cyclonic storm impacted over 1,500 Rohingya, with 232 makeshift tents destroyed in No 10 Balukhali camp and 209 in No 6 camp in Ukhiya, according to the Office of the RRRC.
The storm also destroyed 21 learning centers, 16 mosques and Islamic seminaries.
Prior to the storm, 3,000 families were evacuated from the camps in fear of landslides.
RRRC (Refugee Relief and Repatriation Commissioner) Mohammed Mizanur Rahman said the damaged houses will be repaired once the rain stops, and all concerned have been instructed on the matter.
Nur Hasina, a refugee from Kutupalong camp, expressed concern over her soaked belongings after the strong wind blew away the rooftop of her house, leaving her worried about survival at night.
Mohammad Khaleque, another refugee, shared similar worries, as his house was entirely destroyed by a fallen tree during the cyclone, leaving his four-member family with no place to spend the night.